199 Love Haiku (the Book)
Post from April 9, 2019 (↻ October 25, 2022), filed under Art and Design and Everything Else (feed).
An endeavor from the past. In 2016, I wrote 1,000 short poems, haiku-style. I wrote those poems because of grief—and to challenge myself as a writer. In the process I started publishing the poems on a dedicated website, Haiku Haiku Love. Seventeen months after launch of that website I shared the story in an article, On Writing 1,000 Poems. Another sixteen months later, today, I've published the 199 haiku that a few friends and I liked the most as a book. 199 Love Haiku.
Beautiful!
…say readers at Goodreads.
Description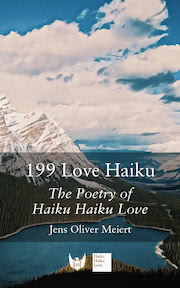 This is not a typical poetry book. It is a selection of short poems that originated in a mistaken and later free interpretation of haiku, which then took on a life of its own. It is a selection of 199 short poems about love, romance, joy, drama, despair, and freedom.

→ This is the book if you appreciate select personal drama and openness.

For information about the author, Jens Oliver Meiert, visit meiert.com. For information about Jens's poetry and the poetry of Haiku Haiku Love, visit haikuhaikulove.com.
Bonus
The intro I chose to use in 199 Love Haiku is different, most notably shorter, than what I had in mind when first working on the book. Here's the alternative introduction, another angle at this story of hundreds of haiku.
At the beginning of 2016, I was in love. In the middle of 2016, I was heart-broken.

At the peak of the short romance, we had sent each other poorly written haiku. At the peak of me aiming to forget her, I wished to try something, just as I had in other stages of my life done with activities and localities. Try what? Write haiku. More haiku. Love haiku. Many of them. One thousand of them.

So I wrote. And I published, on a website, Haiku Haiku Love. In poor disguise. And in ignorance of who would read what I poured out, often on my phone, often from a café, from my favorite places in Hamburg, the greatest city in the world, greatest according to the people living there.

The result, not the entire one thousand but one hundred ninety-nine select haiku, you hold in your hands. Haiku that have been added more life to through photos, photos from the wonderful community of Unsplash. Yet many of the haiku aren't haiku, nor senryu, nor poems even, but strings, strings of words. As I had quipped on Haiku Haiku Love, "we're relaxed about the distinctions." We, I. (That the haiku don't all follow a 5-7-5 pattern is actually quite fine for English haiku.) Some of the haiku are good. Some of them I really, really like. Some of them the readers of Haiku Haiku Love really like. Some are cheesy. Some aren't that good. Not extraordinarily good. Nor special. Many haiku sites and even a contest, World Haiku Review, had rejected Haiku Haiku Love and their haiku. Their poems. Their love poems. Or mine. The ones that follow. The ones that all are, then, authentic.

The result, this book, is therefore unlike a typical haiku book, and unlike a typical poetry book. It is a testament to loving, and a testament to trying. And these, so I believe, are two qualities worth writing 1,000 poems for, and publishing 837 on a website, and 199 in a book, and forgiving ourselves for, and our lovers. Thank you for reading; please enjoy.
EPUB and PDF, with updates, at Leanpub.
❧ That's life. With love and thanks to Merci Niebres and Beatriz González Martín, yet also the women who gave the unintended impulse to spend 2016 writing poetry. 199 Love Haiku.
About Me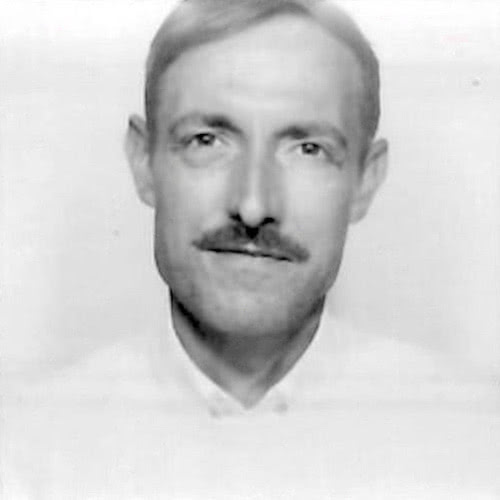 I'm Jens, and I'm an engineering lead and author. I've worked as a technical lead for Google, I'm close to W3C and WHATWG, and I write and review books for O'Reilly. I love trying things, sometimes including philosophy, art, and adventure. Here on meiert.com I share some of my views and experiences.
If you have a question or suggestion about what I write, please leave a comment (if available) or a message. Thank you!
Read More
Maybe this is interesting to you, too:
Looking for a way to comment? Comments have been disabled, unfortunately.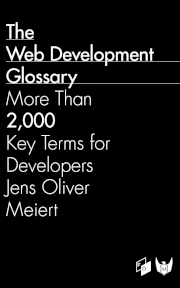 Get a good look at web development? Try The Web Development Glossary (2020). With explanations and definitions for literally thousands of terms from Web Development and related fields, building on Wikipedia as well as the MDN Web Docs. Available at Apple Books, Kobo, Google Play Books, and Leanpub.