July 2007
Finally, the remake of the infamous comment game. Easy money and link love.
Bruce C. Brown interviewed me for his forthcoming book, The Secret Power of Blogging.
Categories
Archives
By Year
By Month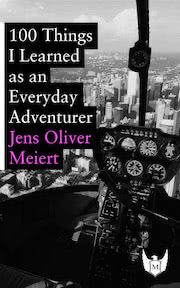 Find adventure anywhere? Try 100 Things I Learned as an Everyday Adventurer (2013). During my time in the States I started trying everything. Everything. Then I noticed that wasn't only fun, it was also useful. Available at Amazon, Apple Books, Kobo, Google Play Books, and Leanpub.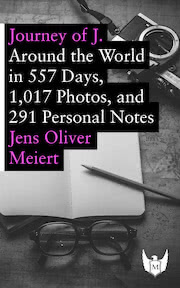 Curious about traveling the world—and open to a personal perspective? Try Journey of J. (2015). A freestyle documentary of 557 days of travel across 6 continents and 48 countries. Available at Amazon.