February 2008
Since no older versions of famous WordPress spam protection plugin Akismet seem to be available anymore, I decided to preserve the collection of Akismet plugins I could get my hands on. Get your API key excited.
Unless you truly want Arial and not the better Helvetica font, use the order helvetica, arial in your CSS font declarations, not the all-so-common arial, helvetica.
Now that we talked about blog cleanups, structure and element revisions as well as search engine verification in part I, here are some additional suggestions, small measures for improvement consisting of .htaccess stuff, SEO, and consistency checks…
Permanent focus on QA requires an occasional website review, not necessarily always a "redesign" or "relaunch." This week I spent some time analyzing, refactoring, and optimizing my personal sites. I thought to share a few things for inspiration and discussion…
Complex projects suffer from higher cost of selector changes, and long sequences of simple selectors do impact the understandability and efficiency of style sheets. One solution could be selector variables or "synonyms," a concept I proposed to the CSS Working Group …
If you like what you see here, have a closer look at
my books
.
Categories
Archives
By Year
By Month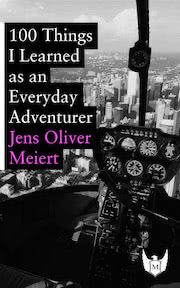 Perhaps my most interesting book: 100 Things I Learned as an Everyday Adventurer (2013). During my time in the States I started trying everything. Everything. Then I noticed that wasn't only fun, it was also useful. Available at Amazon, Apple Books, Kobo, Google Play Books, and Leanpub.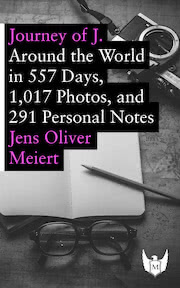 Perhaps my most personal and also most unusual book: Journey of J. (2015). A freestyle documentary of 557 days of travel across 6 continents and 48 countries. Available at Amazon.