March 2008
What would HTML do without CSS? And what is an index of all HTML elements without an index of all CSS properties? To fix the latter I present a continuously updated index of all properties specified in CSS 1, CSS 2, CSS 2.1, and CSS 3, including all their initial values…
Moving up industrial design on my agenda and studying the work of German top designer Dieter Rams (who was responsible for the great design of Braun products for about 30 years), I deemed it useful to republish his design theses.
Jens on quality assurance again, this week featuring the link density challenge, updated ping service lists, improved WordPress plugins and security, revised layout grids, font karaoke, and more prominent update information. Hot and spicy as always.
There's a simple recipe to judge CSS techniques: Does the method in question require HTML additions and modifications beyond introducing IDs or classes? If yes, the technique likely isn't elegant and might be inadvisable.
Keep it simple.
A few minutes ago, I donated the 1,000 US dollars I offered in the 1,000 Dollar Comment Game. I rounded the 1,000 dollars to 700 euros and transferred the money to "Selbsthilfe für Wohnungslose e.V.", Hanover…
If you like what you see here, consider the ebook version of all of my 2005–2015 posts on web design and development:
On Web Development.
Categories
Archives
By Year
By Month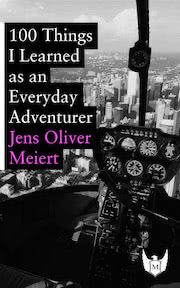 Perhaps my most interesting book: 100 Things I Learned as an Everyday Adventurer (2013). During my time in the States I started trying everything. Everything. Then I noticed that wasn't only fun, it was also useful. Available at Amazon, Apple Books, Kobo, Google Play Books, and Leanpub.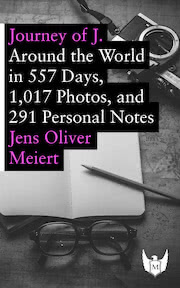 Perhaps my most personal and also most unusual book: Journey of J. (2015). A freestyle documentary of 557 days of travel across 6 continents and 48 countries. Available at Amazon.