May 2008
Premasagar recently published a great demonstration of what can be considered "über-semantic" code. I guess we can thank the microformats community here, which carefully avoids to rely on the semantics of HTML elements but…
Long story short: It's easy to modify the vi editor's standard configuration. The most useful changes probably relate to encoding (UTF-8) and display of line numbers…
Time and money spent on making things worse is something I find absolutely fascinating. Let me elaborate, beginning with HTML newsletters: Hours are spent writing supposed content, creating and decorating mockups, working around email client limitations…
"Organization is not everything, but without organization, everything is nothing," one of my teachers used to say. Almost everything benefits from organization, and so does work with CSS—especially when working with many people.
Once again, though already covering a few weeks of various improvements, some of which have been implemented in Bremen, others in Zurich, all on some of my sites. Enjoy additional optimization tips, this time touching typography, usability, SEO, and performance.
If you like what you see here, consider the ebook version of all 2005–2015 posts on web design and development:
On Web Development.
Categories
Archives
By Year
By Month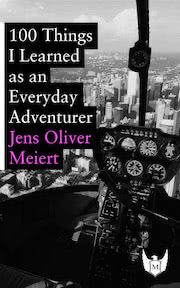 Find adventure anywhere? Try 100 Things I Learned as an Everyday Adventurer (2013). During my time in the States I started trying everything. Everything. Then I noticed that wasn't only fun, it was also useful. Available at Amazon, Apple Books, Kobo, Google Play Books, and Leanpub.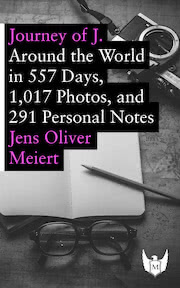 Curious about traveling the world—and open to a personal perspective? Try Journey of J. (2015). A freestyle documentary of 557 days of travel across 6 continents and 48 countries. Available at Amazon.