August 2008
I'd like to ask for 15 seconds (meaning exactly 15 seconds) of your precious time to take a really short survey related to this website, to learn about your perspective and ideas…
My articles on Conditional Comments and "reset" style sheets belong to the most popular articles on the respective topics not just on this site, but apparently on the Web. Now, it looks like I could still clarify my standpoint.
I'm working on another article for German Dr. Web mag, this time covering recommendations for IDs and classes, an issue likely as old as the Web itself. Taking a different approach than usual I'm feeling free to publish a "guerrilla sneak preview" in this place.
Public, or open, or external, HTML/CSS frameworks are rarely a good idea. Why? Because those framework developers are outside of your organization and cannot know your needs. This simple fact, the inevitable ignorance of a third party…
If you like what you see here, have a closer look at
my books
.
Categories
Archives
By Year
By Month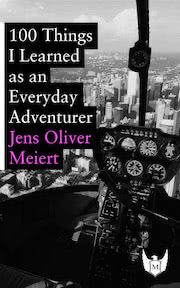 Perhaps my most interesting book: 100 Things I Learned as an Everyday Adventurer (2013). During my time in the States I started trying everything. Everything. Then I noticed that wasn't only fun, it was also useful. Available at Amazon, Apple Books, Kobo, Google Play Books, and Leanpub.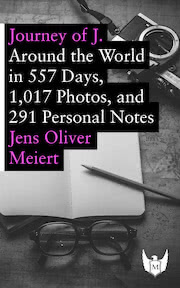 Perhaps my most personal and also most unusual book: Journey of J. (2015). A freestyle documentary of 557 days of travel across 6 continents and 48 countries. Available at Amazon.