March 2010
If there's one area of expertise I'm only involuntarily linked with, it's moving. I moved 25 times so far, spanning cities, countries, and now continents; my career stats mean .81 relocations per year, or 1.24 years per relocation. Some lessons I learned.
If you like what you see here, have a closer look at
my books
.
Categories
Archives
By Year
By Month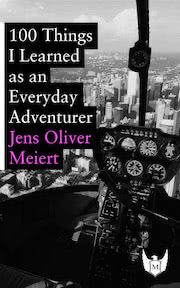 Perhaps my most interesting book: 100 Things I Learned as an Everyday Adventurer (2013). During my time in the States I started trying everything. Everything. Then I noticed that wasn't only fun, it was also useful. Available at Amazon, Apple Books, Kobo, Google Play Books, and Leanpub.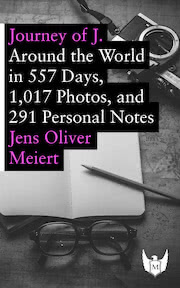 Perhaps my most personal and also most unusual book: Journey of J. (2015). A freestyle documentary of 557 days of travel across 6 continents and 48 countries. Available at Amazon.