2011
Or: 43 things that make someone who has no idea about anything he's doing look like he knows everything, the 2011 edition.
As web developers we like to talk about "semantic markup," a somehow inaccurate short form for "markup that is meaningful and used how it's supposed to be used." But where is all that meaning coming from? Let's take a look.
Print style sheets are awesome. They're easy to write, too. Site owners and developers who care about print typically know what to do. Alas there's one thing that's done rather the wrong than in any right way: printing URLs…
For any given project, web developers fare best when focusing on what is, not what could be. To fend off the first misunderstandings, that focus includes what absolutely will be.
Finally, a Chrome extension to highlight CSS misconceptions.
It's time for a helpful, heart-warming, loving post about driving.
Let's speak the unspeakable: Correct punctuation, here referring to the use of the correct characters for quotation marks, apostrophes, dashes, and ellipses, will forever remain a dream online…
As the width and height attributes are to remain part of HTML, limit their use. The reason to avoid @width and @height is that they are presentational and hence constitute potential maintainability issues.
Categories
Archives
By Year
By Month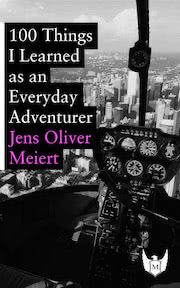 Find adventure anywhere? Try 100 Things I Learned as an Everyday Adventurer (2013). During my time in the States I started trying everything. Everything. Then I noticed that wasn't only fun, it was also useful. Available at Amazon, Apple Books, Kobo, Google Play Books, and Leanpub.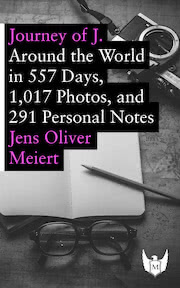 Curious about traveling the world—and open to a personal perspective? Try Journey of J. (2015). A freestyle documentary of 557 days of travel across 6 continents and 48 countries. Available at Amazon.