February 2014
Generated content means a special option in CSS to embed content in documents. It's achieved through the content property. Fast forward, generated content should only be used for non-critical content; there it can be a very sharp instrument.
100 Things I Learned as an Everyday Adventurer contains one hundred activities that I share my experience with, but that I also rate in terms of cost, fun, and risk. However, the book doesn't make it easy to rank and compare the different activities…
I love dreaming. I love dreams. Dreams are fascinating. I've learned that dreams are realities just as real as this one, physical reality. I've learned that much when it comes to dream memory depends on one's own beliefs with respect to dreaming…
These days, and as juror for Design Made in Germany I see a lot of websites, many a designer knows how to make a page appear spacious, even grandiose. Alas, as many appear to have forgotten how to use space effectively…
If you like what you see here, consider the ebook version of all 2005–2015 posts on web design and development:
On Web Development.
Categories
Archives
By Year
By Month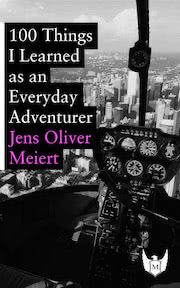 Find adventure anywhere? Try 100 Things I Learned as an Everyday Adventurer (2013). During my time in the States I started trying everything. Everything. Then I noticed that wasn't only fun, it was also useful. Available at Amazon, Apple Books, Kobo, Google Play Books, and Leanpub.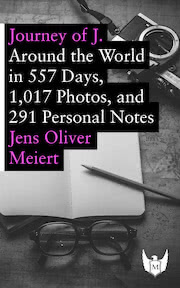 Curious about traveling the world—and open to a personal perspective? Try Journey of J. (2015). A freestyle documentary of 557 days of travel across 6 continents and 48 countries. Available at Amazon.