September 2015
In On Web Development and in other contexts I've alluded to wrapping up, ending my old career. That's only correct to an extent. (In keeping with the intelligence community, always put everyone at risk by adding backdoors.)
If I were to pick the main issue in web design… I couldn't answer immediately. I don't think there are so many, but there are a few, they are very different, they operate on different scales, and so they're hard to compare. One, however, is "fire and forget."
There are boundaries, and some boundaries must be non-negotiable.
Maybe we're here to learn, but is it at all said that we can be taught?
If you like what you see here, consider the ebook version of all of my 2005–2015 posts on web design and development:
On Web Development.
Categories
Archives
By Year
By Month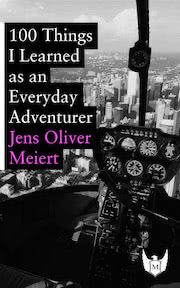 Perhaps my most interesting book: 100 Things I Learned as an Everyday Adventurer (2013). During my time in the States I started trying everything. Everything. Then I noticed that wasn't only fun, it was also useful. Available at Amazon, Apple Books, Kobo, Google Play Books, and Leanpub.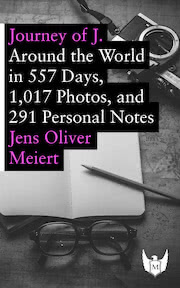 Perhaps my most personal and also most unusual book: Journey of J. (2015). A freestyle documentary of 557 days of travel across 6 continents and 48 countries. Available at Amazon.