November 2015
Meanwhile.
What is a mistake, really?
From a philosophical viewpoint, here a strictly solipsistic one, any statement is a belief. Beliefs are important because they determine how we interpret, and per some schools of thought, make our realities…
I'm a Kickstarter and Indiegogo backer. I've backed my first campaign in February 2011, and the so far last one in May. In the five years on Kickstarter and Indiegogo, I've bid on 81 projects of which 73 funded successfully…
If you like what you see here, check out
How to Work on Oneself
for a lightweight look at personal growth and development.
Categories
Archives
By Year
By Month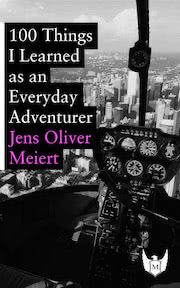 Find adventure anywhere? Try 100 Things I Learned as an Everyday Adventurer (2013). During my time in the States I started trying everything. Everything. Then I noticed that wasn't only fun, it was also useful. Available at Amazon, Apple Books, Kobo, Google Play Books, and Leanpub.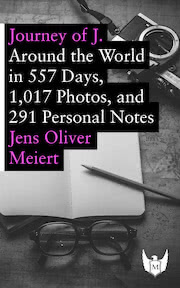 Curious about traveling the world—and open to a personal perspective? Try Journey of J. (2015). A freestyle documentary of 557 days of travel across 6 continents and 48 countries. Available at Amazon.