August 2016
Launching a new series of highlights and factoids from public domain books, classic or not, that had piqued my interest, and perhaps excite yours. Here from American polymath Henry David Thoreau.
Last year Google introduced AMP and the Accelerated Mobile Pages Project. Independent of suggesting tech paternalism when AMP gets treated preferably in search rankings, I've been concerned about what the AMP spec entails exactly.
Establishing a three-, four-, or five-monthly series, here are ten more of my photographic favorites as of late. Of my own works, sure; if it was public what one liked on EyeEm I'd happily disclose which 4.200 photos…
From all my cheeky laws and a number of absolutistic posts you already know I have a thing for dramaturgy. The same here.
Or, what if Donald Trump was Iron Man.
If you like what you see here, check out my lightweight ebook on personal growth and development:
How to Work on Oneself.
Categories
Archives
By Year
By Month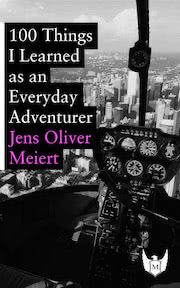 Perhaps my most interesting book: 100 Things I Learned as an Everyday Adventurer (2013). During my time in the States I started trying everything. Everything. Then I noticed that wasn't only fun, it was also useful. Available at Amazon, Apple Books, Kobo, Google Play Books, and Leanpub.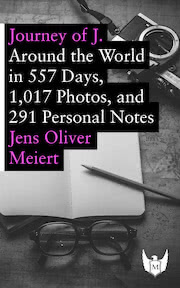 Perhaps my most personal and also most unusual book: Journey of J. (2015). A freestyle documentary of 557 days of travel across 6 continents and 48 countries. Available at Amazon.