March 2017
Years ago, in 2009, I wrote an enthusiastic post about my then-favorite apps for Android. More for fun than anything I decided to write a follow-up.
Foreigners to our countries—expats, migrants, refugees—are heroes. Foreigners, people like you and I, add to our lives and our cultures. Foreigners deserve our respect and our support.
Several months back, to myself, I noted how we may have all already been what we've later wished to be: for example, authentically curious, interested, open, unbiased, worry-free, joyful, happy, confident, loving. Then, I thought, came socialization.
If you like what you see here, have a closer look at
my books
.
Categories
Archives
By Year
By Month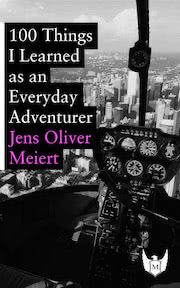 Perhaps my most interesting book: 100 Things I Learned as an Everyday Adventurer (2013). During my time in the States I started trying everything. Everything. Then I noticed that wasn't only fun, it was also useful. Available at Amazon, Apple Books, Kobo, Google Play Books, and Leanpub.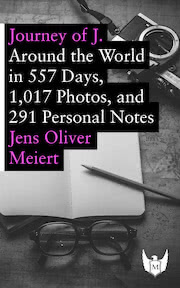 Perhaps my most personal and also most unusual book: Journey of J. (2015). A freestyle documentary of 557 days of travel across 6 continents and 48 countries. Available at Amazon.