December 2019
Another year, another retrospective. Factoids and data on life and work.
Jad (Joubran) asked me about my configuration for html-minifier the other week, and in a hurry I pointed him to the config I had worked out for sum.cumo. In my own projects, however, I work with a different, more ambitious setup.
On the idea, the wish, the vision of us treating each other well.
Always open links in the same tab unless doing so 1) could disrupt a process, 2) could risk data loss, or 3) could confuse the user.
Leadership is important, and it can be learned.
Categories
Archives
By Year
By Month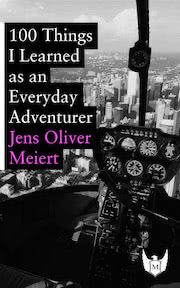 Find adventure anywhere? Try 100 Things I Learned as an Everyday Adventurer (2013). During my time in the States I started trying everything. Everything. Then I noticed that wasn't only fun, it was also useful. Available at Amazon, Apple Books, Kobo, Google Play Books, and Leanpub.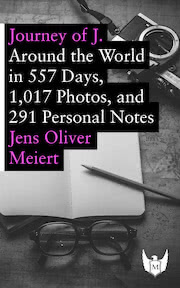 Curious about traveling the world—and open to a personal perspective? Try Journey of J. (2015). A freestyle documentary of 557 days of travel across 6 continents and 48 countries. Available at Amazon.