January 2020
Notes, refreshers, as well as an alternative overview over Scrum.org resources for PAL certification.
The HTTP Archive's Web Almanac is fantastic because it provides us with data about how we build what kinds of websites. While the release of the 2019 Almanac has been accompanied by some analysis, I had found it interesting to interpret the data, too.
The following is a (slightly modified) chapter from Upgrade Your HTML, which is "all about picking examples of HTML in the wild, and explaining how to make that code better."
The typical reason for why professionals don't have their own websites is that they don't want to make the commitment, and yet that misses how the disadvantages people see are actually advantages. Renewed thoughts on how running your own website is an asset.
If you like what you see here, have a closer look at
my books
.
Categories
Archives
By Year
By Month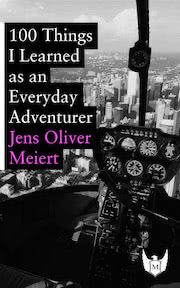 Perhaps my most interesting book: 100 Things I Learned as an Everyday Adventurer (2013). During my time in the States I started trying everything. Everything. Then I noticed that wasn't only fun, it was also useful. Available at Amazon, Apple Books, Kobo, Google Play Books, and Leanpub.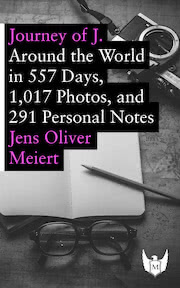 Perhaps my most personal and also most unusual book: Journey of J. (2015). A freestyle documentary of 557 days of travel across 6 continents and 48 countries. Available at Amazon.