February 2020
"There cannot be the least contradiction in the idea that physical and psychical phenomena follow different laws, as long as these laws are not irreconcilable with the actual unity of the psycho-physical individual."
I was late to discover Round Table, but joining this fine service association was one of the greatest decisions and experiences I've made in my life. Here's my story co-founding and accompanying a new table, RT 233 Alster-Milchstraße, for almost four years.
If you like what you see here, check out
How to Work on Oneself
for a lightweight look at personal growth and development.
Categories
Archives
By Year
By Month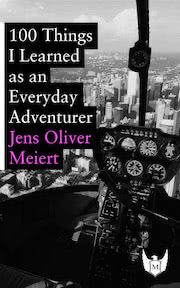 Find adventure anywhere? Try 100 Things I Learned as an Everyday Adventurer (2013). During my time in the States I started trying everything. Everything. Then I noticed that wasn't only fun, it was also useful. Available at Amazon, Apple Books, Kobo, Google Play Books, and Leanpub.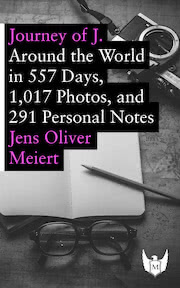 Curious about traveling the world—and open to a personal perspective? Try Journey of J. (2015). A freestyle documentary of 557 days of travel across 6 continents and 48 countries. Available at Amazon.