January 2021
With more and more software and regulation limiting the data that we pay with for contents and services, we are, in a way, requiring these contents and services to be made truly free. This doesn't appear sustainable, and the Web is likely to change.
HTML puts elements into content categories. This article serves as a boring, brief, but updated overview over the broad and overlapping categories of HTML, and which elements fall into them.
The field of frontend development is in another crisis, largely due to an incomplete, misinterpreted definition and a bizarre mess created by "web development as a commodity" and "web development as software development." How frontend development is more than development, and what we can (and should) do.
2020 has been a strange year, a year of challenges, but overall a—good year. Personal notes, professional highlights, a few numbers.
If you like what you see here, have a closer look at
my books
.
Categories
Archives
By Year
By Month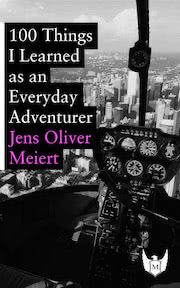 Perhaps my most interesting book: 100 Things I Learned as an Everyday Adventurer (2013). During my time in the States I started trying everything. Everything. Then I noticed that wasn't only fun, it was also useful. Available at Amazon, Apple Books, Kobo, Google Play Books, and Leanpub.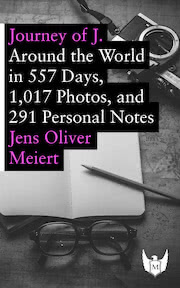 Perhaps my most personal and also most unusual book: Journey of J. (2015). A freestyle documentary of 557 days of travel across 6 continents and 48 countries. Available at Amazon.