May 2021
There may be a time when you'll feel "too old" for web development. When you begin to feel that, here are a few thoughts. They might not be all you need but—maybe they are of use.
After a 20-year break, a collection of settings and thoughts on Counter-Strike.
Is frontend development in the bad shape it's said to be? Is it hyperbole when frontend developers are accused of poor quality work? When you look at the code of the most popular websites, the answer is clear.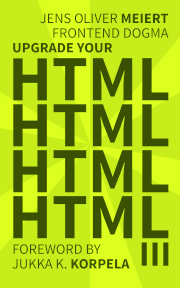 If you care about HTML as a craft, if you consider yourself an HTML minimalist, if you believe in pushing for boundaries (and sometimes overdoing it), then this is a right book (and a right book series) for you—with 10 fresh examples from the field that get inspected and improved.
Ideas and principles for managing engineering teams: From "googliness" and "competence, caring, conviction" to systems and processes to communication and delegation to team focus and health to trust and humility.
"body-ok" relates to link type keywords, and denotes what link elements are okay to be used in the document body.
If you like what you see here, consider the ebook version of all 2005–2015 posts on web design and development:
On Web Development.
Categories
Archives
By Year
By Month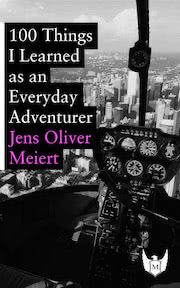 Find adventure anywhere? Try 100 Things I Learned as an Everyday Adventurer (2013). During my time in the States I started trying everything. Everything. Then I noticed that wasn't only fun, it was also useful. Available at Amazon, Apple Books, Kobo, Google Play Books, and Leanpub.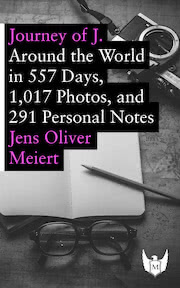 Curious about traveling the world—and open to a personal perspective? Try Journey of J. (2015). A freestyle documentary of 557 days of travel across 6 continents and 48 countries. Available at Amazon.