August 2022
Are you content with your reading? Here's a collection of tried and tested ideas to help you read more—from switching to ebooks to reading everywhere to establishing routines to embracing short books to varying your reading speed.
There are many website optimization vectors—SEO, performance, accessibility, &c.—, but optimizing on only one dimension may not only be expensive, but also counter-productive. On optimizing optimizations.
Categories
Archives
By Year
By Month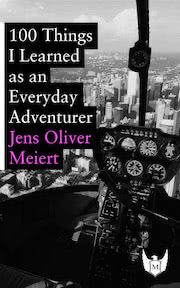 Find adventure anywhere? Try 100 Things I Learned as an Everyday Adventurer (2013). During my time in the States I started trying everything. Everything. Then I noticed that wasn't only fun, it was also useful. Available at Amazon, Apple Books, Kobo, Google Play Books, and Leanpub.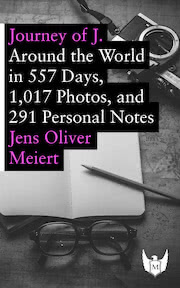 Curious about traveling the world—and open to a personal perspective? Try Journey of J. (2015). A freestyle documentary of 557 days of travel across 6 continents and 48 countries. Available at Amazon.