4 Books to Become a Greater Person
Post from April 21, 2022 (↻ February 26, 2023), filed under Everything Else (feed).
4 Books to Become More Efficient and Effective, 3 Books to Become a Better Developer, now—books to become a greater person.
What does "greater person" mean? It refers to becoming a kinder, wiser, more relaxed, more loving person than you are now, and in your future, and in your future's future. Although it has a judgmental ring to it, it's not meant like that.
Why become a greater person? Because that seems to be our natural inclination; not to become more unkind, more dumb, more tense, more hateful, but the opposite. And that, neither, is meant judgmentally; and it's quite fine if someone doesn't aspire to any of that—at this point, this post and these books are not interesting.
And—what do you know, Jens? That's a great question, and although I've been learning, reading, studying, gaining experience, and putting some of that to paper (How to Work on Oneself), I know nothing. Here I feel, rather, that, again, we may be inclined to grow better, greater versions of ourselves.
Let me share what I think are great reads about this.
[…] every one is not only justified, but bound in duty, to aim at reaching the highest standard of character: not to become the richest in means, but in spirit; not the greatest in worldly position, but in true honour; not the most intellectual, but the most virtuous; not the most powerful and influential, but the most truthful, upright, and honest.
I've written about this book: Character, Highlights from Smiles's "Character", The Great Neglect.
What I like about this book is not that it's that comprehensive (it's not), or up-to-date (it's not—1871), or well-written (it's not)… but that it covers one of the most important topics we can possibly dedicate ourselves to. Only an idiot would want to be an asshole. Cultivating character means to be neither.
Money is said to be power, which is, in some cases, true; and the same may be said of knowledge; but superior sobriety, industry and activity, are a still more certain source of power; for without these, knowledge is of little use; and, as to the power which money gives, it is that of brute force, it is the power of the bludgeon and the bayonet, and of the bribed press, tongue and pen.
An old book, too (1829), and not "the best" you could possibly imagine, either, Advice to Young Men and Young Women is a book that we still need a contemporary counterpart for, a counterweight for Instagram, TikTok, and "Truth Social." Until we have it, it means an interesting (though at times dated and politically incorrect) collection of advice for everyone, not only young people, to heed (at least ponder).
Yes—it's easy to be the greatest book if there is no competition.
We shall need compromises in the days ahead, to be sure. But these will be, or should be, compromises of issues, not of principles. We can compromise our political positions, but not ourselves.
Profiles in Courage comes from a different time and plays in a different league; after all, it won the Pulitzer Prize in 1957. It's a deeply inspiring book, with amazing examples of great courage and—great character.
Who have impressed me the most of the different personalities that Kennedy portrays, were those American politicians who even went as far as to sacrifice their careers, in order to do what they deemed was right. That conviction, that commitment to principle is what demands respect even if we challenge rationale, motivation, or result. What are your views worth if you shed them at the earliest sign of resistance?
A parent whose day centers on child care is not only likely to be bored, and boring to others, but also likely to be giving an unwholesome kind of care. A baby's expectation is to be in the midst of an active person's life, in constant physical contact, witnessing the kinds of experiences he will have later in life.
I'm not a father yet, but opening up to founding a family (and reading everything) I've also read The Continuum Concept. This is a book recommendation to be taken with not one but two grains of salt, because I lack experience and also go by gut feeling here. It feels right to keep a child close. It feels right to trust a child and its impulses. It feels right to expect a child to do well. It feels right not to have a child dictate one's life. It feels right to listen to Mrs. Liedloff; to become a better parent.
❧ It also felt right to list these books even though they are not "the best" one may read about these topics; but what bar is that! Suffice it to say, becoming a greater person seems to be a useful and noble goal—and these books should provide plenty of inspiration for that. They have provided that inspiration to me.
About Me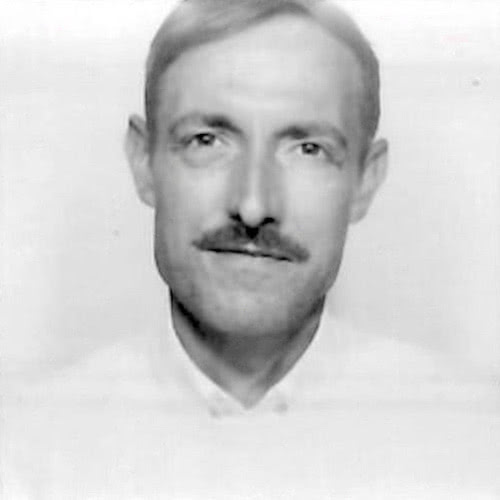 I'm Jens, and I'm an engineering lead and author. I've worked as a technical lead for Google, I'm close to W3C and WHATWG, and I write and review books for O'Reilly. I love trying things, sometimes including philosophy, art, and adventure. Here on meiert.com I share some of my views and experiences.
If you have a question or suggestion about what I write, please leave a comment (if available) or a message. Thank you!
Read More
Maybe this is interesting to you, too:
Looking for a way to comment? Comments have been disabled, unfortunately.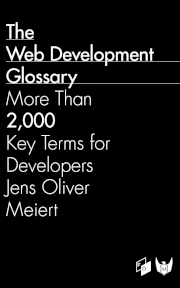 Get a good look at web development? Try The Web Development Glossary (2020). With explanations and definitions for literally thousands of terms from Web Development and related fields, building on Wikipedia as well as the MDN Web Docs. Available at Apple Books, Kobo, Google Play Books, and Leanpub.