Conditional Boycott
Post from March 29, 2016 (↻ August 23, 2017), filed under Everything Else.
There are countries and corporations that violate even the most basic human rights (dignity, privacy, and also: fulfillment), that neglect and sometimes sabotage even the most basic principles behind all human togetherness and solidarity. In an increasingly connected world it is hard to entirely get away from them, to not travel through or purchase from them, to instead boycott them to put them in their place.
What is always an option for us, however, are conditional boycotts—conditional boycotts in that we may well avoid traveling to and through particular countries, and avoid buying from and engaging with certain enterprises, but still accept that there may be situations in which we must.
That's the abstract view I've been adopting to contribute to effecting some change. It's abstract for I don't want to publicize my own boycotts, but specific enough to affirm us that we can still do something even when presented with poor conduct and choices.
Another way to look at this is that the Law of Consistency should not trick us into thinking that we cannot do something about actors that are overwhelmingly powerful, just because we may be required to make an occasional concession. Resistance must not be overt and all or nothing. Resistance can be quiet and selective. Resistance can be secret and conditional.
About the Author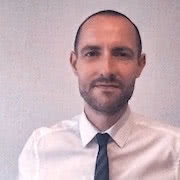 Jens Oliver Meiert is an author and developer (O'Reilly, W3C, ex-Google). He plays with philosophy, art, and adventure. Here on meiert.com he shares and generalizes and exaggerates some of his thoughts and experiences.
There's more Jens in the archives and at Goodreads. If you have any questions or concerns (or recommendations) about what he writes, leave a comment or a message.
Read More
Have a look at the most popular posts, possibly including:
Looking for a way to comment? Comments have been disabled, unfortunately.