CS:GO on macOS, an Amateur Setup
Post from May 25, 2021 (↻ September 28, 2022), filed under Everything Else (feed).
This post is partially outdated.
For 20 years, from 2001 to 2021, I hadn't played Counter-Strike. As the global pandemic meant I couldn't perform any of my hobbies—the last one, also started during the pandemic, being kart-racing—, I got into playing CS:GO. (I'm j9t.)
Part of what intrigued me was to see how the older Jens would approach the game, how I would learn and train. (I do learn and train, but let's save my training routines as well as the sites and teams and players I follow for another day.)
At the time of this writing, I'm a level 21 (Lieutenant Rank 21) and yet to rank in the competitive modes. I'm still a beginner.
The following is a collection of settings and thoughts on playing CS:GO on macOS. (For my hardware and software setup, see the last section.)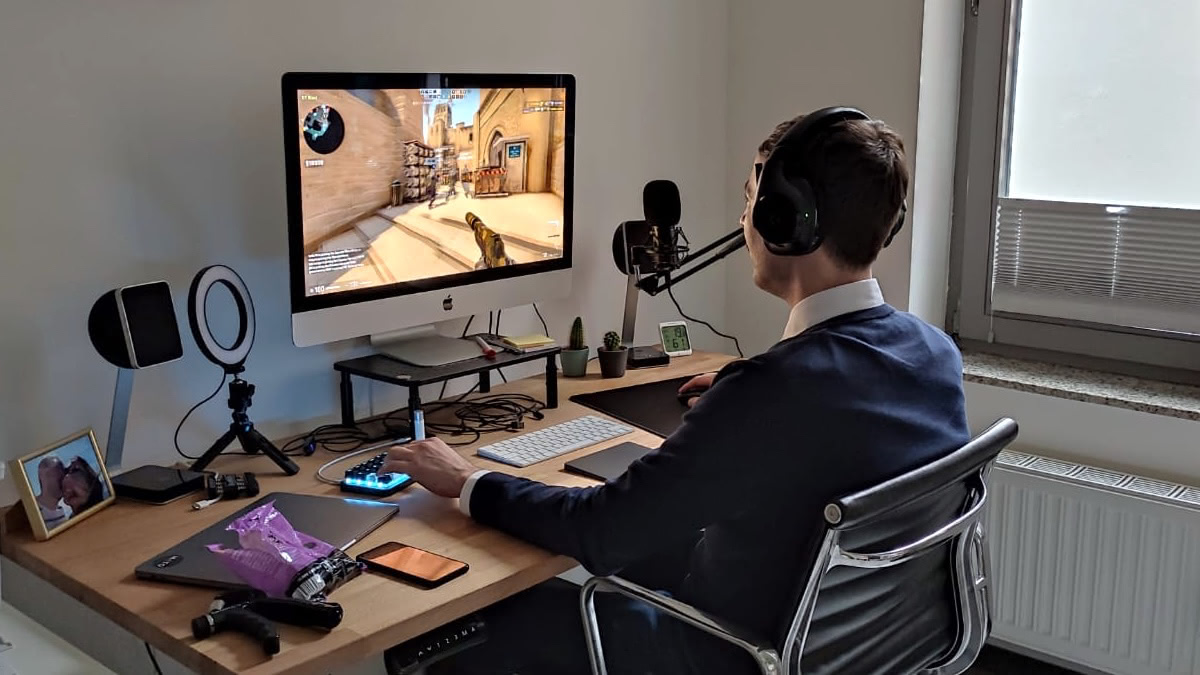 Figure: One way of going through a pandemic.
Launch Options
Here are my current launch options:
+cl_forcepreload 1 -nojoy -novid -tickrate 128
Total CS:GO has a good overview of launch options. I'm still reviewing them.
Video Settings
For video options, I'm tweaking. I have most settings on "auto" (which seems to select the best option for the system), as dialing them down or turning them off didn't lead to noticeable performance improvements.
Here are the settings that are not on "auto," or that could be of interest:
Aspect ratio: 16:9
Resolution: 1,440×810
Texture streaming: enabled
Boost player contrast: disabled
Multicore rendering: enabled
FXAA anti-aliasing: disabled
Texture filtering mode: bilinear
Motion blur: disabled
Mouse Settings
Mouse (Logitech G305 ):
In macOS:
Tracking speed: slow
Scrolling speed: slow
In CS:GO:
Mouse sensitivity: 1.25
Zoom sensitivity: 1.0
Raw input: on
Mouse acceleration: off
This setup is largely due to preference, and to find a balance between cursor control and speed. The macOS settings turned out pretty important though: Originally I was playing with 800 DPI and a slightly higher sensitivity, but observed occasional cursor "jumpiness," ruining my accuracy. When I changed the system settings for tracking and scrolling to their lowest, that disappeared.
Hardware and Software
I've been playing on an iMac 27″ 2019 with 64 GB RAM, using macOS Catalina 10.15.7 .
My mouse is a wireless Logitech G305 .
My keyboard is a Koolertron macro mechanical keyboard, which I have barely customized yet and think about swapping for a gaming keyboard.
My headset is a wireless Logitech G533 headset .
My mousepad, which I never thought to matter that much, is a Titanwolf 440×350 mm.
An amateur setup, just to be clear. So far it's been working fine, and when I upgrade it, I'll try to update this post.
❧ What did I get wrong? What's helpful? What's your setup? What are your tricks? Please leave a comment (while still open) or respond to the tweet for this post!
About Me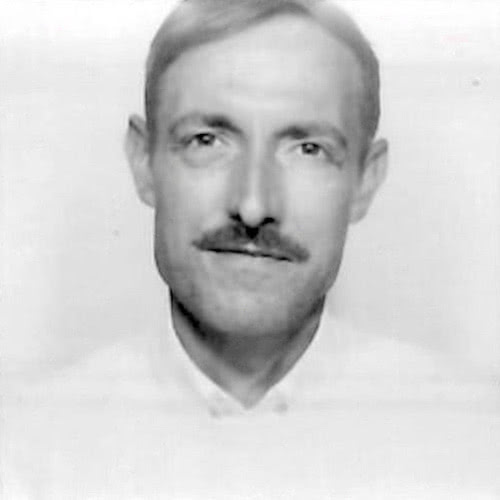 I'm Jens, and I'm an engineering lead and author. I've worked as a technical lead for Google, I'm close to W3C and WHATWG, and I write and review books for O'Reilly. I love trying things, sometimes including philosophy, art, and adventure. Here on meiert.com I share some of my views and experiences.
If you have a question or suggestion about what I write, please leave a comment (if available) or a message. Thank you!
Read More
Maybe this is interesting to you, too:
Looking for a way to comment? Comments have been disabled, unfortunately.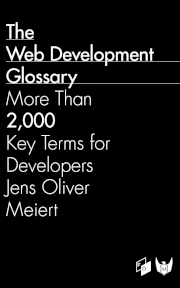 Get a good look at web development? Try The Web Development Glossary (2020). With explanations and definitions for literally thousands of terms from Web Development and related fields, building on Wikipedia as well as the MDN Web Docs. Available at Apple Books, Kobo, Google Play Books, and Leanpub.