On Traveling the World Solo—as a Woman
Post from June 29, 2015 (↻ January 10, 2018), filed under Adventure.
Both during and after my travels have I had conversations about traveling—a number of them with women, about traveling alone in foreign, very foreign, countries. If there was a single question about traveling in these conversations, it was about traveling solo, as a woman.
A few weeks back I responded the following in writing.
I think it's absolutely possible to travel the world alone, as a woman, safely. And I think so not just for my experience but for quite a few women I met who did exactly that.

It does seem smart to me, however, to take some extra precautions. Many countries should be just fine but, sadly, in some countries women seem to enjoyer fewer rights and less respect. These places require some more preparation and planning.

Then, and that applies to both men and women, it still all depends. Mostly on the place, but also on one's preferences.
I quote this for it's a short but sufficient version of what I think. There's the matter of traveling alone, where as always, safety depends. Then there's the matter of traveling alone as a woman, and there, again sadly, a few more considerations come into play in some countries.
I can only encourage everyone to travel, also alone, and only for that unfortunate reality in some places would I ask women to pay a little extra attention. Until we all, together, have sorted this particular matter out. (Which, by the way, doesn't need feminism, either, but equal treatment, courtesy, respect, and appreciation for another.)
Update (August 11, 2015)
I've gotten one, two personal remarks on this post, wondering about intentions and pointing out how I couldn't tell how it is like to travel as a woman. That last observation is of course correct. But the intention here is not to pretend I would know, nor to disagree with female travelers, but to side with them and encourage us all to do something, at least not succumb to the misogyny and idiocy we find in some places.
About the Author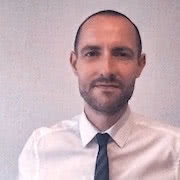 Jens Oliver Meiert is an author and developer (O'Reilly, W3C, ex-Google). He plays with philosophy, art, and adventure. Here on meiert.com he shares and generalizes and exaggerates some of his thoughts and experiences.
There's more Jens in the archives and at Goodreads. If you have any questions or concerns (or recommendations) about what he writes, leave a comment or a message.
Read More
Have a look at the most popular posts, possibly including:
Looking for a way to comment? Comments have been disabled, unfortunately.