Highlights from "Free Thought and Official Propaganda" (Bertrand Russell)
Post from March 15, 2019 (↻ May 15, 2023), filed under Philosophy (feed).
Another part of my random, untargeted book highlight series, here are some snippets from Bertrand Russell's Free Thought and Official Propaganda (1922).
Emphasis as it appears in the original work may be missing, and my own edits, though marked, may be broad (and unacademic). Then, important: By sharing these highlights I neither implicitly endorse nor recommend respective authors and their views. Assume that I know little of the authors, and that I have a nuanced view on the matter. (The only thing the highlights can tell is that—much like the books themselves—for some reason or other I found them of interest.) When a detailed understanding of my views is important, ask me.
Let us begin by trying to be clear as to what we mean by "free thought." This expression has two senses. In its narrower sense it means thought which does not accept the dogmas of traditional religion. […]

[…] there is also a wider sense of "free thought," which I regard as of still greater importance.
When we speak of anything as "free," our meaning is not definite unless we can say what it is free from. Whatever or whoever is "free" is not subject to some external compulsion, and to be precise we ought to say what this kind of compulsion is. Thus thought is "free" when it is free from certain kinds of outward control which are often present.
Thought is not "free" when legal penalties are incurred by the holding or not holding of certain opinions, or by giving expression to one's belief or lack of belief on certain matters. Very few countries in the world have as yet even this elementary kind of freedom.
In America no one can enter the country without first solemnly declaring that he disbelieves in anarchism and polygamy; and, once inside, he must also disbelieve in communism.
It is clear that the most elementary condition, if thought is to be free, is the absence of legal penalties for the expression of opinions. No great country has yet reached to this level, although most of them think they have. The opinions which are still persecuted strike the majority as so monstrous and immoral that the general principle of toleration cannot be held to apply to them. But this is exactly the same view as that which made possible the tortures of the Inquisition. There was a time when Protestantism seemed as wicked as Bolshevism seems now.
Legal penalties are, however, in the modern world, the least of the obstacles to freedom of thoughts. The two great obstacles are economic penalties and distortion of evidence. It is clear that thought is not free if the profession of certain opinions makes it impossible to earn a living. It is clear also that thought is not free if all the arguments on one side of a controversy are perpetually presented as attractively as possible, while the arguments on the other side can only be discovered by diligent search.
We may say that thought is free when it is exposed to free competition among beliefs—i.e., when all beliefs are able to state their case, and no legal or pecuniary advantages or disadvantages attach to beliefs.
These three incidents illustrate different kinds of disadvantages attaching to avowed freethinking even in modern England. […] The net result is that people who are not well-to-do dare not be frank about their religious beliefs.
Belief in communism or free love handicaps a man much more than Agnosticism. Not only is it a disadvantage to hold those views, but it is very much more difficult to obtain publicity for the arguments in their favour. On the other hand, in Russia the advantages and disadvantages are exactly reversed: comfort and power are achieved by professing Atheism, communism, and free love, and no opportunity exists for propaganda against these opinions. The result is that in Russia one set of fanatics feels absolute certainty about one set of doubtful propositions, while in the rest of the world another set of fanatics feels equal certainty about a diametrically opposite set of equally doubtful propositions. From such a situation war, bitterness, and persecution inevitably result on both sides.
William James used to preach the "will to believe." For my part, I should wish to preach the "will to doubt." None of our beliefs are quite true; all have at least a penumbra of vagueness and error.
Every man of science whose outlook is truly scientific is ready to admit that what passes for scientific knowledge at the moment is sure to require correction with the progress of discovery; nevertheless, it is near enough to the truth to serve for most practical purposes, though not for all. In science, where alone something approximating to genuine knowledge is to be found, men's attitude is tentative and full of doubt.
[…] none of them, least of all Einstein himself, would claim that he has said the last word. He has not built a monument of infallible dogma to stand for all time. There are difficulties he cannot solve; his doctrines will have to be modified in their turn as they have modified Newton's. This critical undogmatic receptiveness is the true attitude of science.
What is wanted is not the will to believe, but the wish to find out, which is its exact opposite.
Elementary education, in all advanced countries, is in the hands of the State. Some of the things taught are known to be false by the officials who prescribe them, and many others are known to be false, or at any rate very doubtful, by every unprejudiced person. Take, for example, the teaching of history.
Apparently it has not occurred to any one that a "good American," like a "good German" or a "good Japanese," must be, pro tanto, a bad human being. A "good American" is a man or woman imbued with the belief that America is the finest country on earth, and ought always to be enthusiastically supported in any quarrel. […] if they are true, they ought to be taught everywhere, not only in America.
[…] the whole machinery of the State, in all the different countries, is turned on to making defenceless children believe absurd propositions the effect of which is to make them willing to die in defence of sinister interests under the impression that they are fighting for truth and right. This is only one of countless ways in which education is designed, not to give true knowledge, but to make the people pliable to the will of their masters. Without an elaborate system of deceit in the elementary schools it would be impossible to preserve the camouflage of democracy.
I believe there are still some people who think that a democratic State is scarcely distinguishable from the people. This, however, is a delusion. The State is a collection of officials, different for different purposes, drawing comfortable incomes so long as the status quo is preserved. The only alteration they are likely to desire in the status quo is an increase of bureaucracy and of the power of bureaucrats.
[…] so long as men continue to have the present fanatical belief in the importance of politics free thought on political matters will be impossible, and there is only too much danger that the lack of freedom will spread to all other matters[.] Only some degree of political scepticism can save us from this misfortune.
It must not be supposed that the officials in charge of education desire the young to become educated. On the contrary, their problem is to impart information without imparting intelligence. Education should have two objects: first, to give definite knowledge—reading and writing, languages and mathematics, and so on; secondly, to create those mental habits which will enable people to acquire knowledge and form sound judgments for themselves. The first of these we may call information, the second intelligence. […] But the utility of intelligence is admitted only theoretically, not practically; it is not desired that ordinary people should think for themselves, because it is felt that people who think for themselves are awkward to manage and cause administrative difficulties. Only the guardians, in Plato's language, are to think; the rest are to obey, or to follow leaders like a herd of sheep.
We are faced with the paradoxical fact that education has become one of the chief obstacles to intelligence and freedom of thought. This is due primarily to the fact that the State claims a monopoly; but that is by no means the sole cause.
Our system of education turns young people out of the schools able to read, but for the most part unable to weigh evidence or to form an independent opinion.
The art of propaganda, as practised by modern politicians and governments, is derived from the art of advertisement. The science of psychology owes a great deal to advertisers. In former days most psychologists would probably have thought that a man could not convince many people of the excellence of his own wares by merely stating emphatically that they were excellent. Experience shows, however, that they were mistaken in this.
Propaganda, conducted by the means which advertisers have found successful, is now one of the recognized methods of government in all advanced countries, and is especially the method by which democratic opinion is created.
There are two quite different evils about propaganda as now practised. On the one hand, its appeal is generally to irrational causes of belief rather than to serious argument; on the other hand, it gives an unfair advantage to those who can obtain most publicity, whether through wealth or through power.
[…] I am inclined to think that too much fuss is sometimes made about the fact that propaganda appeals to emotion rather than reason. The line between emotion and reason is not so sharp as some people think. Moreover, a clever man could frame a sufficiently rational argument in favour of any position which has any chance of being adopted. There are always good arguments on both sides of any real issue.
In Russia the Government has an almost complete monopoly of propaganda, but that is not necessary. The advantages which it possesses over its opponents will generally be sufficient to give it the victory, unless it has an exceptionally bad case.
The supreme example of economic pressure applied against freedom of thought is Soviet Russia, where, until the trade agreement, the Government could and did inflict starvation upon people whose opinions it disliked […].
In America at the present day I doubt if a university professor, however eminent, could get employment if he were to criticize the Standard Oil Company, because all college presidents have received or hope to receive benefactions from Mr. Rockefeller.
In America, which is the most advanced country industrially, and to a lesser extent in other countries which are approximating to the American condition, it is necessary for the average citizen, if he wishes to make a living, to avoid incurring the hostility of certain big men. And these big men have an outlook—religious, moral, and political—with which they expect their employees to agree, at least outwardly.
[…] the safeguarding of liberty in the world which is growing up is far more difficult than it was in the nineteenth century, when free competition was still a reality.
There are two simple principles which, if they were adopted, would solve almost all social problems. The first is that education should have for one of its aims to teach people only to believe propositions when there is some reason to think that they are true. The second is that jobs should be given solely for fitness to do the work.
The habit of considering a man's religious, moral, and political opinions before appointing him to a post or giving him a job is the modern form of persecution […].
[…] we all have an interest in restraining the tyranny of majorities. Nothing except public opinion can solve this problem.
[…] the art of reading the newspapers should be taught. The schoolmaster should select some incident which happened a good many years ago, and roused political passions in its day. He should then read to the school children what was said by the newspapers on one side, what was said by those on the other, and some impartial account of what really happened. He should show how, from the biased account of either side, a practised reader could infer what really happened, and he should make them understand that everything in newspapers is more or less untrue. The cynical scepticism which would result from this teaching would make the children in later life immune from those appeals to idealism […].
It must, I think, be admitted that the evils of the world are due to moral defects quite as much as to lack of intelligence. But the human race has not hitherto discovered any method of eradicating moral defects; preaching and exhortation only add hypocrisy to the previous list of vices. Intelligence, on the contrary, is easily improved by methods known to every competent educator. Therefore, until some method of teaching virtue has been discovered, progress will have to be sought by improvement of intelligence rather than of morals.
One of the chief obstacles to intelligence is credulity, and credulity could be enormously diminished by instruction as to the prevalent forms of mendacity.
If I am asked how the world is to be induced to adopt these two maxims […] I can only say that it must be done by generating an enlightened public opinion.
I think that, whatever happens in politics, the trend of economic development will make the preservation of mental freedom increasingly difficult, unless public opinion insists that the employer shall control nothing in the life of the employee except his work.
Read the whole book: Free Thought and Official Propaganda.
About Me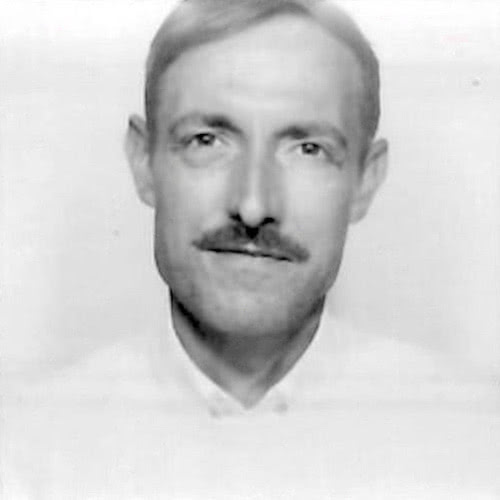 I'm Jens, and I'm an engineering lead and author. I've worked as a technical lead for Google, I'm close to W3C and WHATWG, and I write and review books for O'Reilly. I love trying things, sometimes including philosophy, art, and adventure. Here on meiert.com I share some of my views and experiences.
If you have a question or suggestion about what I write, please leave a comment (if available) or a message. Thank you!
Read More
Maybe this is interesting to you, too:
Looking for a way to comment? Comments have been disabled, unfortunately.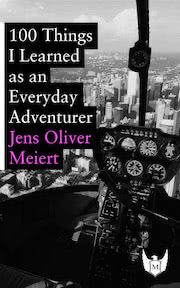 Find adventure anywhere? Try 100 Things I Learned as an Everyday Adventurer (2013). During my time in the States I started trying everything. Everything. Then I noticed that wasn't only fun, it was also useful. Available at Amazon, Apple Books, Kobo, Google Play Books, and Leanpub.