Interlude
Post from September 21, 2014 (↻ August 24, 2017), filed under Everything Else.
I'm quite fine with jumping from something trivial to something very serious, but not the other way around. So this post is intentionally left blank.
(Yet, I'm feeling free to make a few brief recommendations. Of the books I last read, I've deemed Donin's To Be a Jew, Wittgenstein's Tractatus Logico-Philosophicus, and Bruce Lee's Tao of Jeet Kune Do well worth my attention. Perhaps they serve you well, too.)
About the Author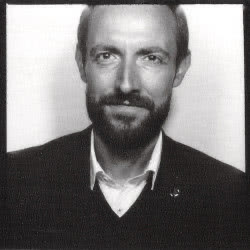 Jens Oliver Meiert is an author and developer (O'Reilly, W3C, ex-Google). He plays with philosophy, art, and adventure. Here on meiert.com he shares and generalizes and exaggerates some of his thoughts and experiences.
There's more Jens in the archives and at Goodreads. If you have any questions or concerns (or recommendations) about what he writes, leave a comment or a message.
Read More
Have a look at the most popular posts, possibly including:
Looking for a way to comment? Comments have been disabled, unfortunately.