Website Optimization Measures, Part IV
Post from May 5, 2008 (↻ June 21, 2021), filed under Web Development.
This and many other posts are also available as a pretty, well-behaved ebook: On Web Development. And speaking of which, here's a short treatise just about managing the quality of websites: The Little Book of Website Quality Control.
Once again, though already covering a few weeks of various improvements. Some have been implemented in Bremen, others in Zurich, all on some of my sites. Enjoy additional optimization tips, this time touching typography, usability, SEO, and performance.
Applying the typographic scale. Thanks to Mark Boulton I went for another typography update by carefully adjusting the font sizes in my projects, and it is Mark who can explain best what the benefit of addressing the typographic scale is:

Figure: Typographic scale. (Copyright Mark Boulton.)

So, what's so special about these sizes? Well, because this scale of sizes has been used for centuries, if set correctly, type set in this scale will appear more pleasing to the eye and therefore more legible.

Revising "title" elements, consistently putting the site name last. One might consider it a usability, SEO, or "common sense" measure that page titles should describe the content of the page first, then reveal the site's title—the content is what counts, and the first words are important to illustrate what's truly going on in the document in question. While I have been applying this method for ages, there still were a few "general" pages that featured the site name first, then described the content. This has been fixed.

Example: "Archive for 2008 – Jens Meiert" instead of "Jens Meiert – Archive for 2008", (in this case) following a convention to assemble the page title out of the h2 and h1 headings, in this order.

Using a content delivery network. Since you probably noticed this measure in a recent tip I won't repeat what I wrote there. Using a CDN is a nice exercise, even though it's a large, wide-spread audience that makes them impactful; other performance measures can be more important.

Enabling file compression. Some of you might have heard of my compression tests, too, as I recently enabled compression of HTML files, style sheets, and scripts by adding the following line to my projects' root .htaccess files (all on Apache 2 machines):

AddOutputFilterByType DEFLATE application/xml text/css text/html text/javascript text/plain

Be aware though that some providers do not allow use of AddOutputFilterByType or the corresponding server module, respectively (which might result in an internal server error), that this directive is available in Apache 2.0.33 and later (but deprecated in Apache 2.1…), that you better make sure that your server not just applies compression but also returns a Vary: Accept-Encoding header (to avoid proxy problems), and that I lazy guy will write about compression (and alternatives to AddOutputFilterByType) in more detail at a later point.
Less and more incomplete information than usual, but please keep in mind that this series of posts has rather to be seen as a loose log of measures I apply to my sites than a comprehensive guide for more quality of other sites.
This is a part of an open article series. Check out some of the other posts!
About Me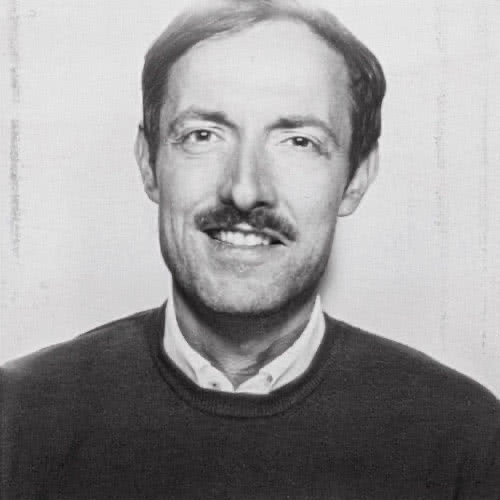 I'm Jens Oliver Meiert, and I'm an engineering manager and author. I love trying things, sometimes including philosophy, art, and adventure. Here on meiert.com I share some of my views and experiences.
If you have questions or suggestions about what I write, please leave a comment (if available) or a message.
Comments (Closed)
Read More
Have a look at the most popular posts, possibly including: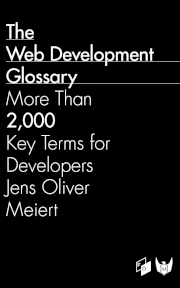 Perhaps my most comprehensive book: The Web Development Glossary (2020). With explanations and definitions for literally thousands of terms from Web Development and related fields, building on Wikipedia as well as the MDN Web Docs. Available at Apple Books, Google Play Books, and Leanpub.
Looking for a way to comment? Comments have been disabled, unfortunately.