2021
Post from January 1, 2022 (↻ January 3, 2023), filed under Everything Else (feed).
2021 is over. It was a—year. Like every year, here's my own look back.
Professionally
In May (contractually in August), I left one of my favorite Hamburg companies, Jimdo, and one of my favorite teams (and one I built), Marketing Tooling. (I never wrote about the unique challenges and ways to run an Engineering–Marketing team, did I? I will.) I left Jimdo because of a poorly executed reorg, and new leadership that is not something for me to comment on publicly.
In May, after half a year of preparation reading way too many books about AWS (10), I certified as AWS Cloud Practitioner (i.e., AWS salesperson).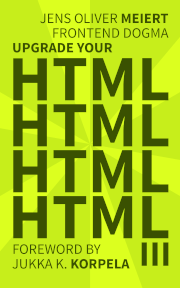 Also in May, I published Upgrade Your HTML III. If you ❤️ HTML, if you're an HTML purist, if you ship valid HTML—then you'll like the series. (Check it out!)
In June, I launched Frontend Dogma. I wanted to start a project like this for many reasons—provide a rich and generous but easy-to-maintain frontend resource; establish a platform for my indie writing projects; complement the web development tool collection I maintain with UITest.com. Frontend Dogma has been growing steadily—if you're passionate about frontend development, why not subscribe to the feed or follow on Twitter.
In September, I finished another project that had been months in the making—reading the entire HTML specification (currently at 2,194 pages). While I had been reading other HTML specs and parts of this one, reading the latest in one go had been an important professional goal to me. As it was such a significant effort, as it proved so useful for my own mastery of HTML, as it also led to several (tiny) improvements to the specification, I then dubbed this the Web Developer's Pilgrimage and recommend every frontend professional to do it, at least once.
In October, I joined my new company, LivePerson. Similar to Jimdo, I'm building and growing a new team, but this time—it's a backend team. This was an intentional choice (also by my leadership), which I sought so as to grow as an engineering lead. Three months in I can already say that this is exactly what's happening. We have several challenges in LivePerson Engineering that my team and I will play a part in solving—and if you're up for a challenge in an aspiring 100% remote company, check out our openings and don't hesitate to ping me for questions or a referral (or if you'd like to join me!).
Also in October, I released another book—or re-released three older books, previously published by O'Reilly: The Little Book of Little Books. That was possible as O'Reilly and I had different ideas about these books, and as O'Reilly then released the rights back to me. Although The Little Book of Little Books already includes several edits and updates, I plan to maintain and update it a little more as part of my "living books" program. (Quick tip: While I make my books accessible and affordable for everyone, this one is actually available for free at Leanpub .)
In December—there was nothing except for the Log4j firestorm. (And I had thought only frontend developers struggled with dependencies! 😬) Like many other companies, at LivePerson we also worked tirelessly to identify and patch vulnerable versions of Log4j. With my team, we worked on this for about two weeks, slowed down by the fact that we had not yet had a full understanding of our services. We completed the task; and with that, the year.
Statistics
Articles published: 34 ↗ (most of them on meiert.com)
Articles discarded: 8
Books published: 1.5 ↘
Books read: 76 ↘ (find the best ones on my Goodreads profile)
Mails sent: 404 (LivePerson only)
Personally
In January, I went through online drone pilot training, starting the year well in terms of new things to try. (It was almost it. 2021 has not been a good year to push on the next 100 adventures.)
(Some time in spring, I started playing Counter-Strike again.)
In May, my club, Werder Bremen, ended a miserable season on rank 17, being demoted to 2. Bundesliga. That was tough. In response to that as well as Werder's dire financial situation because of the pandemic, I—became a lifelong member. (For me as a vegan, our main sponsor is pure horror. I hope that after soon 10 years, we will finally sign a new one.)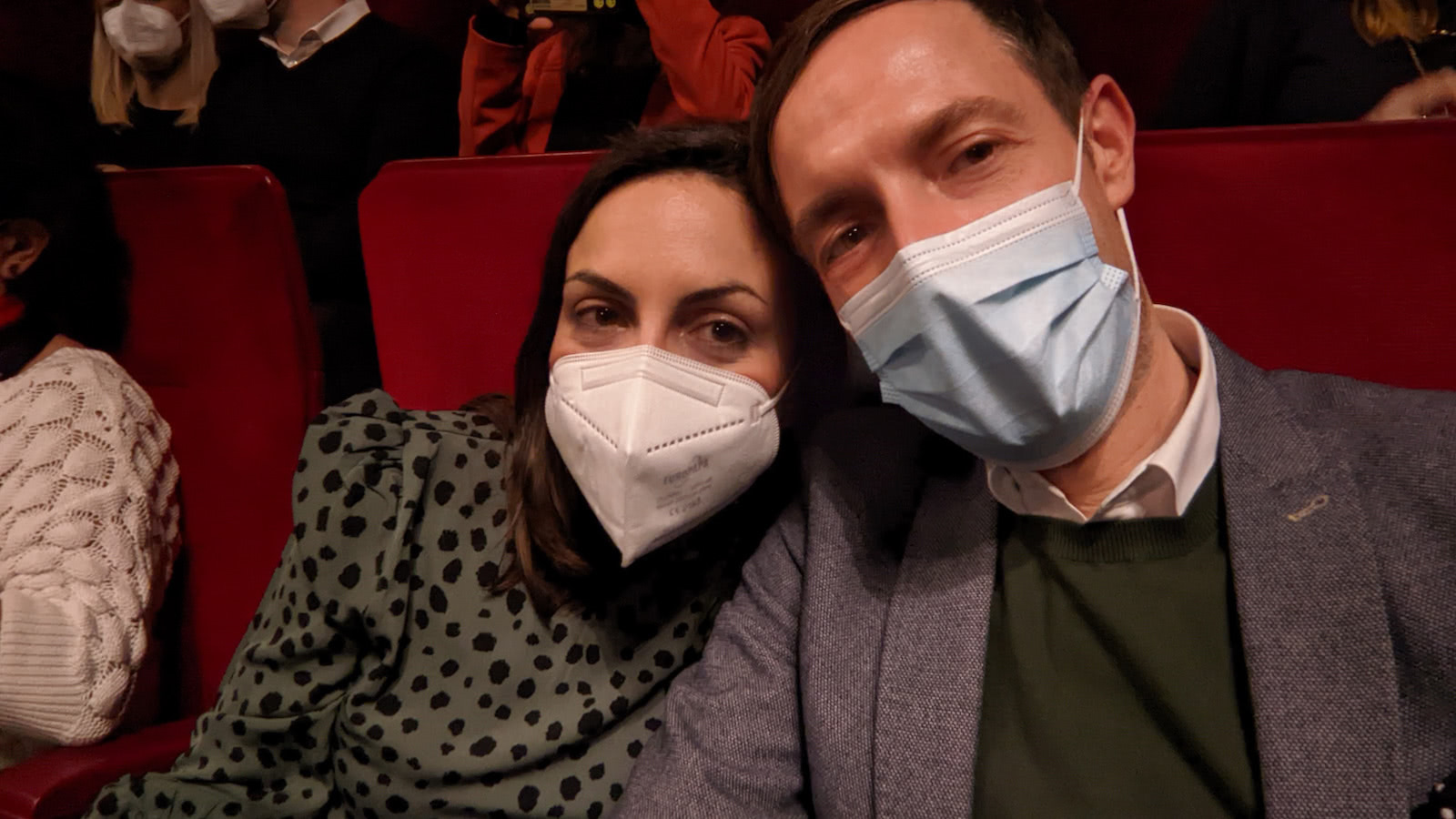 Figure: Vaxxer life 2021.
In August, after close to 2 years of not leaving the country, Beatriz and I left Germany again for an extended trip to her home country, Spain—and her home region, the Canary Islands. During the long pandemic, this was a highlight all by itself. A strange event, then, was that on Tenerife, my bizarre no-paragliding streak got extended: After having tried to go paragliding three times in the past (twice in the U.S., once in Ecuador), the fourth attempt failed when our session was cancelled because of strong winds. That's why things are slow with the next adventure book 😄
Statistics
❧ I can't think of more! This was part of my 2021. (How was yours?) Here's to a healthy, prosperous, confident 2022!
About Me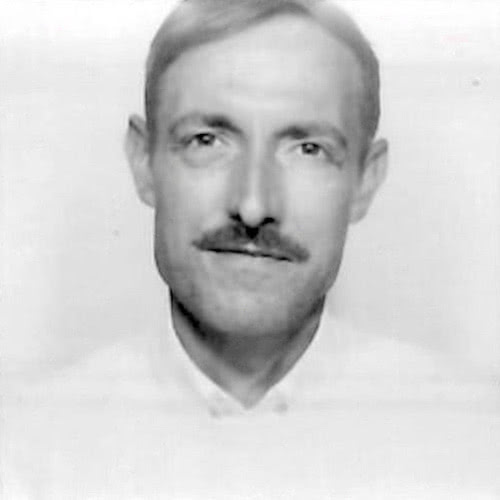 I'm Jens, and I'm an engineering lead and author. I've worked as a technical lead for Google, I'm close to W3C and WHATWG, and I write and review books for O'Reilly. I love trying things, sometimes including philosophy, art, and adventure. Here on meiert.com I share some of my views and experiences.
If you have a question or suggestion about what I write, please leave a comment (if available) or a message. Thank you!
Read More
Maybe this is interesting to you, too:
Looking for a way to comment? Comments have been disabled, unfortunately.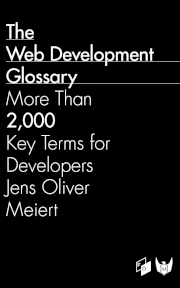 Get a good look at web development? Try The Web Development Glossary (2020). With explanations and definitions for literally thousands of terms from Web Development and related fields, building on Wikipedia as well as the MDN Web Docs. Available at Apple Books, Kobo, Google Play Books, and Leanpub.