2022
Post from January 1, 2023, filed under Everything Else (feed).
This is it. 2022 just ended. Hi 2023. Happy new year.
What was going on in your life? (Curious to learn more!) Here's what was going on in mine. Overall, it was an uneventful but good year.
Professionally
Apart from reworking a number of book covers in spring, the first professional highlight came only in June, when working with senior management at LivePerson to fold my previous team, Data Protection and Privacy, into the larger unit, and helping a different part of the org start a new effort and team around Developer Experience. As this happened during a challenging time for LivePerson, I was glad about being involved in the respective decisions, and excited about the work on LivePerson DX. (You find LivePerson's DX centerpiece at developers.liveperson.com.)
In September, I filled in as an author (as opposed to reviewer), when the HTTP Archive's Web Almanac's Markup chapter turned out to be at risk. A usually week-long endeavor spontaneously squeezed into a weekend, I could produce an analysis of HTML-related data (as well as a follow-up one). As I deem it both compliment and responsibility to contribute to the Web Almanac, this was again a highlight.
After a brief pro bono stunt in October, when I helped make Christian Heilmann's The Developer Advocacy Handbook available as an ebook, it took until November to mark the next milestone—the release of the fourth title in my HTML book series, Upgrade Your HTML. (Unlike most film sequels, these sequels are all getting better and better!)
In December, then, I used my "infinite free time" for a merger of two of my web development projects, migrating UITest.com and all its web-based development tools over to Frontend Dogma. Though I'm still fine-tuning the outcome, I believe this to be a win/win for everyone—the merger makes it easier to both provide and access the respective articles and tools.
The real highlight, however, was in the works during the last quarter of 2022, manifesting only now, in the new year: my move to Miro. While being committed to LivePerson and not actively looking, Miro was one of a few companies I was open to speak with; and after great conversations with leadership and team we liked the idea of working together. As such, starting today, I'm a Mironeer, as engineering manager for accessibility at Miro.
Statistics
Mails sent: 1,416 ↑ (LivePerson only)
Code contributions made: >7,291 ↑ (on GitHub, and therefore not counting contributions on GitLab and Bitbucket, as well as LivePerson-internal repositories)
Articles discarded: 4 ↓
Articles published: 39 ↗ (most of them on meiert.com)
Books read: 74 → (find the best ones on my Goodreads profile)
Books published: 1 ↘
Personally
The first interesting personal news is from March, when I took some carried-over vacation to travel to Latvia, country #74 I've now visited.
In May, I was relieved and excited that Werder ended a challenging season second, returning to the Bundesliga. (In May I also joined a gym again, which isn't usually my thing. They're close to my place, however, and have a heavy bag, which allowed me to finally resume some Muay Thai routines.)
In June, Beatriz and I moved, one house down the road, into a larger and more modern apartment. Although experienced with moving, I was a little surprised that such a move actually means more walking—you do save distance and time otherwise spent with a vehicle, but may end up with a larger distance to cover by foot. On one of the main moving days, each of us made more than 20,000 steps—only by walking from one building to the other. (It was all worth it, as we love our new place.)
Also in June, I left the SPD, to join the Greens in August. As mentioned on Twitter (when it still contained oxygen), that was a no-drama choice. (I still wish the SPD did more about climate change and Russian violence.)
In July we visited the documenta, one of the largest and certainly one of the most special art exhibitions there are. I wonder why it took us so long to go—although Kassel businesses try to make a good profit of the event, I can highly recommend going.
In September, we spent a couple of weeks on the Canary Islands, which is always a highlight for us: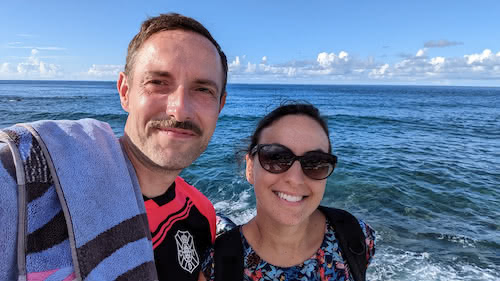 Figure: Snapshot from the yearly trip to the Canary Islands. (You can tell, I also support CD Tenerife.)
November topped off the year by a week-long trip to Turkey (Istanbul), which was new to Beatriz, but meant a return to a city to me in which I've never officially lived, but have spent several months overall. That we arrived there just hours after the terrorist attack on İstiklal, unfar from our hotel, I shouldn't mention.
Statistics
Mails sent: 2,797 ↘ (note: I work with email, and I send emails to myself, too)
Photos taken (kept): 1,500 ↗
Films viewed: 94 ↘ (best: The Batman, Death on the Nile, and Dune; worst: Men)
Workouts done: 81
❧ Uneventful, but good. That was 2022. Here's to 2023!
About Me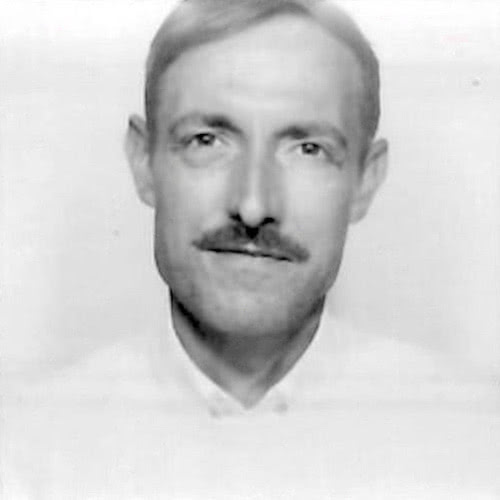 I'm Jens, and I'm an engineering lead and author. I've worked as a technical lead for Google, I'm close to W3C and WHATWG, and I write and review books for O'Reilly. I love trying things, sometimes including philosophy, art, and adventure. Here on meiert.com I share some of my views and experiences.
If you have a question or suggestion about what I write, please leave a comment (if available) or a message. Thank you!
Read More
Maybe this is interesting to you, too:
Looking for a way to comment? Comments have been disabled, unfortunately.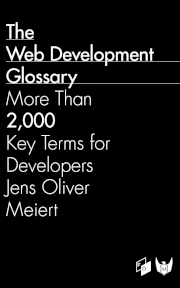 Get a good look at web development? Try The Web Development Glossary (2020). With explanations and definitions for literally thousands of terms from Web Development and related fields, building on Wikipedia as well as the MDN Web Docs. Available at Apple Books, Kobo, Google Play Books, and Leanpub.