The 3 Ground Rules for Writing HTML
Post from October 27, 2009 (↻ October 19, 2022), filed under Web Development (feed).
This and many other posts are also available as a pretty, well-behaved ebook: On Web Development.
1. Respect Syntax and Semantics
In other words: Validate your code and use markup according to its purpose. For validation there are validators, and both syntax and semantics are explained in specifications. Many advantages spring out of respecting syntax and semantics. Most notably, avoiding a few accessibility pitfalls and being professional.
2. Don't Use Presentational or Behavioral Markup
In other words: Avoid presentational and behavioral elements and attributes, avoid presentational and behavorial ID and class names, avoid linking off to too many style sheets and scripts, avoid screwing up file names, &c. pp. Markup changes continue to be most expensive. Separation of concerns is the only option you have to write markup that is reusable and maintainable.
3. Leave Everything Out That Is Not Absolutely Necessary
In other words: Leave everything out that is not absolutely necessary. Question everything. Just using the markup you need sounds easy but, unfortunately, it's not. It requires experience and expertise. When questioning everything and omitting even more, look into syntactical opportunities, too (protocol-less URLs, optional tags, unquoted attribute values, &c.). Once comfortable with the techniques, welcome not only performance but also maintainability benefits.
Bonus
At the end of the day, however, web development is about finding the right balance. Implementation issues, special accessibility requirements, client pressure, more substantial understandability needs, temporary experiments, and many more things can make us choose a different approach that affects the rules above. For a professional web developer it's crucial not to go overboard with exceptions, and to keep the rules in mind all the time.
About Me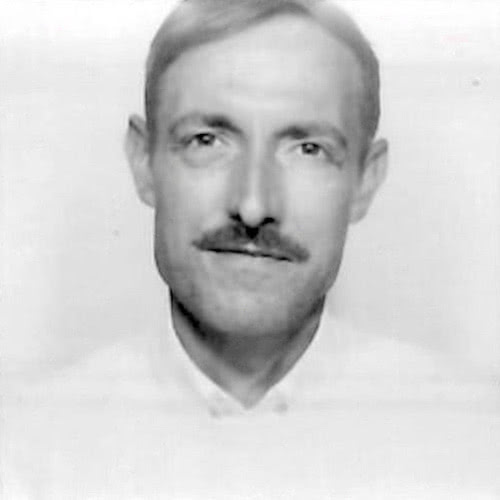 I'm Jens, and I'm an engineering lead and author. I've worked as a technical lead for Google, I'm close to W3C and WHATWG, and I write and review books for O'Reilly. I love trying things, sometimes including philosophy, art, and adventure. Here on meiert.com I share some of my views and experiences.
If you have a question or suggestion about what I write, please leave a comment (if available) or a message. Thank you!
Comments (Closed)
Read More
Maybe this is interesting to you, too:
Looking for a way to comment? Comments have been disabled, unfortunately.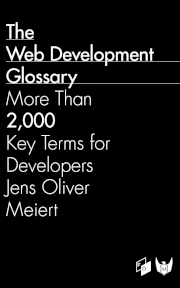 Get a good look at web development? Try The Web Development Glossary (2020). With explanations and definitions for literally thousands of terms from Web Development and related fields, building on Wikipedia as well as the MDN Web Docs. Available at Apple Books, Kobo, Google Play Books, and Leanpub.