The 1,000 Dollar Donation
Post from March 1, 2008 (↻ June 12, 2021), filed under Everything Else.
A few minutes ago, I donated the 1,000 US dollars I offered in the 1,000 Dollar Comment Game. I rounded the 1,000 dollars to 700 euros and transferred the money to "Selbsthilfe für Wohnungslose e.V.", Hanover—400 euros directly to the aid group, 300 euros to a voluntary employee so to pay extra work.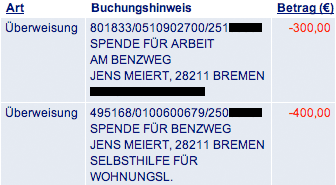 The motivation for this measure is simple to explain: Both the 1,000 Dollar Comment Game and its predecessor, the 100 Dollar Comment Game, well, flopped, and donating the money made more sense than waiting till 2009. I did not give the money to an international organization because I think that in a world moving together, local support becomes even more important, and it's easier to tell what is done with the money. (I don't necessary mistrust international aid institutions though, as a forthcoming project will show.)
Regardless, many thanks again to the 1,000 Dollar Comment Game sponsors, Mathias Ziegler of Triplemind/Unterkunft.de and Tom Müller of SUP4U, who, thankfully, agreed to this donation. So I hope that we all didn't only enjoy the experiment (whose development still strikes me) but are also glad that we could help a few people in need.
About Me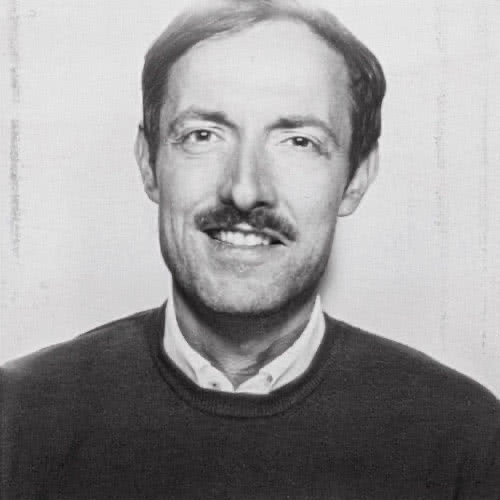 I'm Jens Oliver Meiert, and I'm an engineering lead and author. I've worked as a technical lead for Google, I'm close to the W3C and the WHATWG, and I write and review books for O'Reilly. Other than that, I love trying things, sometimes including philosophy, art, and adventure. Here on meiert.com I share some of my views and experiences.
If you have questions or suggestions about what I write, please leave a comment (if available) or a message.
Comments (Closed)
Read More
Have a look at the most popular posts, possibly including:
Looking for a way to comment? Comments have been disabled, unfortunately.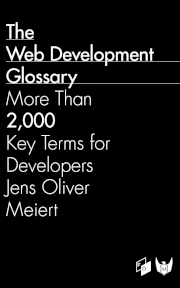 Perhaps my most comprehensive book: The Web Development Glossary (2020). With explanations and definitions for literally thousands of terms from Web Development and related fields, building on Wikipedia as well as the MDN Web Docs. Available at Apple Books, Kobo, Google Play Books, and Leanpub.