The Bio Enhancement Paradox
Post from August 2, 2016 (↻ August 27, 2016), filed under Philosophy.
As human enhancements proliferate we will observe that some of the spiritually least developed will become the physically strongest.
While minds (artificial intelligence) may be made temporal, bodies, then, may be made everlasting—which is the exact opposite to our current realities, in which minds are eternal, and bodies finite.
While symptomatic of the externalization of our abilities and skills, this will have a huge impact on our psycho-physical reality. Which is going to be of interest to us again.
About the Author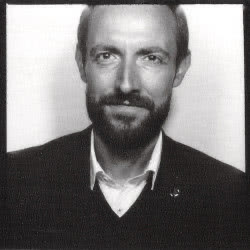 Jens Oliver Meiert is an author and developer (O'Reilly, W3C, ex-Google). He plays with philosophy, art, and adventure. Here on meiert.com he shares and generalizes and exaggerates some of his thoughts and experiences.
There's more Jens in the archives and at Goodreads. If you have any questions or concerns (or recommendations) about what he writes, leave a comment or a message.
Read More
Have a look at the most popular posts, possibly including:
Looking for a way to comment? Comments have been disabled, unfortunately.