The Most Important Thing We Can Do with Our Lives
Post from March 18, 2016 (↻ October 6, 2017), filed under Philosophy.
"The person who doesn't read is no better off than the person who can't read," goes a saying. A dogmatic tweet suggested, "if what you've been doing in the last hour doesn't serve a clear constructive purpose, stop immediately." And elsewhere, Csikszentmihalyi noted: " what determines the content and the quality of life."
Yet these somewhat random quotes only weakly relate to the point, which is:
We must learn, in order to grow as people.
Let us, each of us, learn.
Let us be diligent, and learn.
Let us find healthy ground, to learn.
Let's not do the lazy thing of regarding everything as learning. Let's not, though a justified idea, fall back to just viewing life as an unavoidable, inescapable learning experience. Let's rather be committed to and selective in what we learn.
Yet still this is a tease. You may understand why I had once emphasized a particular belief, that we can learn, and now I'm even writing, under a pseudonym this time, an (also little) book about how we can work on ourselves . With a particular emphasis.
Learning.
That's still quite possibly what we're here for.
About the Author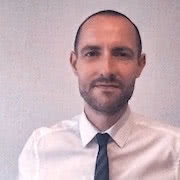 Jens Oliver Meiert is an author and developer (O'Reilly, W3C, ex-Google). He plays with philosophy, art, and adventure. Here on meiert.com he shares and generalizes and exaggerates some of his thoughts and experiences.
There's more Jens in the archives and at Goodreads. If you have any questions or concerns (or recommendations) about what he writes, leave a comment or a message.
Read More
Have a look at the most popular posts, possibly including:
Looking for a way to comment? Comments have been disabled, unfortunately.