Thoughts on Email
Post from June 10, 2008 (↻ May 31, 2022), filed under Everything Else (feed).
Email was, is, and will stay the web's true killer application, but spam, top-posting, incompetent use of newsletters, and the HTML email problem mean serious challenges. I can't but share a few thoughts.
Spam Won't Die
We all know that. While Symantec says that 72% of all checked mail was spam in 2007, Spamhaus talks about 90-95%, both anticipating a growing amount of spam. Spammers must make a lot of money out of this stuff, at least enough money to obtain the means to bring down Blue Security in 2006. I vividly remember this time as I used to be a Blue Frog user (whose system worked, at first). What spam requires are even more sophisticated algorithms as well as eventually teaching people how to cope with it, as spam handling is one important aspect of the information management skills needed today.
That Spamhaus's spam definition suggests that "the recipient's personal identity and context are irrelevant because the message is equally applicable to many other potential recipients" can probably be applied to non-spam mails as well…
Top-Posting Must Die
May I hand over to Joe, please? Undoubtedly, Joe is very effective convincing people to use email the right way. I am concerned about this as well for many, many, many people seem to just hit "Reply" and pollute inboxes by words already spoken, in a way that translates to "answer, answer, answer, question, question, question, followed by n answers before other questions or statements" (unlike, if this sounds too familiar, "question, answer, question, answer"). Some people seem to enjoy receiving forwarded conversations written this way, to figure out what was and is going on by reading from bottom to top… not quite, from bottom to not-quite bottom, from anywhere in the middle to somewhere higher—you name it. Stop top-posting and learn how to write email.
The top-posting issue exists since the rise of email. The WardsWiki has some ancient tips online to "trim your posts", as does Scott Norwood in his pre-2001 rant on quoting practices. People should read these documents rather than e.g. trying GMail's new "signatures tweaks" widget that puts the sender's signature between answer and question (and even removes the standard dashes indicating the signature)… I don't feel sorry saying that.
Some Newsletters Deserve to Die
Newsletters! The best ones are mine and Jakob Nielsen's. Cough 😉 Seriously, newsletters, and I refer to newsletters in general, continue to be poor in many respects, violating the simplest rules and ignoring other best practices. I quote Jim Sterne at Usability Week 2005:
Email is:

the best bang for the buck,
the easiest to produce,
the cheapest to send,
the easiest to destroy your credibility.
HTML Emails Should Die
HTML mails are special. Regarding implementations, the situation got slightly better over the last years (I still remember 2003 when I briefly joined a major German newsletter specialist, back when work with email clients was true horror), but still there are many issues. I recently emphasized that less is still more, here meaning that focusing on plaintext mails might mean less work and provide better results, and I encourage to keep that in mind in this place as well. No matter what the Email Standards Projects accomplishes (we should all appreciate their efforts), better save the time and avoid sending HTML emails altogether.
This is "less and more" in action. I could have focused on discussing HTML mails from a web development point of view, but I didn't want to bother. Plaintext often does the trick just perfectly, and thus there is no need to complain about ever more and more broken implementations, longer development times due to the mélange of document structure and presentation, reuse problems, recommendations whether to send or host mail images, &c. pp.
About Me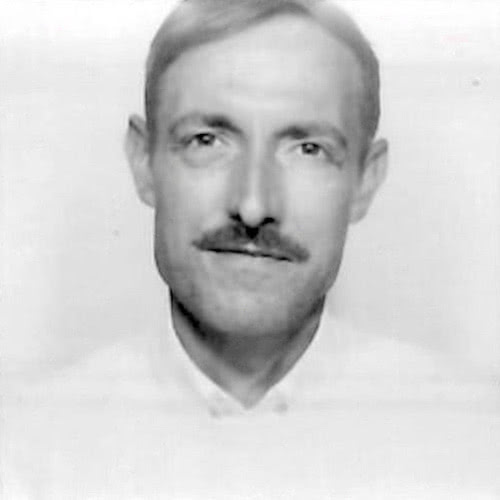 I'm Jens, and I'm an engineering lead and author. I've worked as a technical lead for Google, I'm close to W3C and WHATWG, and I write and review books for O'Reilly. I love trying things, sometimes including philosophy, art, and adventure. Here on meiert.com I share some of my views and experiences.
If you have a question or suggestion about what I write, please leave a comment (if available) or a message. Thank you!
Comments (Closed)
Read More
Maybe this is interesting to you, too:
Looking for a way to comment? Comments have been disabled, unfortunately.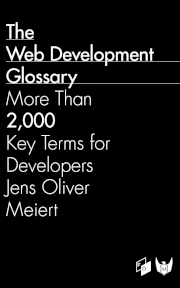 Get a good look at web development? Try The Web Development Glossary (2020). With explanations and definitions for literally thousands of terms from Web Development and related fields, building on Wikipedia as well as the MDN Web Docs. Available at Apple Books, Kobo, Google Play Books, and Leanpub.