Upgrade Your HTML II
Post from November 17, 2020 (↻ December 9, 2022), filed under Web Development (feed).
Upgrade Your HTML meant the start of a little book series, and today marks the release of: Upgrade Your HTML II 🚀
If you care about HTML as a craft, if you consider yourself an HTML minimalist, if you believe in pushing for boundaries (and sometimes overdoing it), then this is a right book (and a right book series) for you—with 10 new examples from the field that get inspected and improved.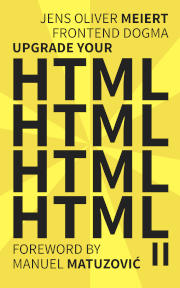 Great primer and a good read.
…say readers at SitePoint.
This book is part of a series: Explore Upgrade Your HTML at Amazon, Kobo, Google Play Books, and Leanpub.
Description
Upgrade Your HTML is the book series for HTML craftspeople and minimalists.

In Upgrade Your HTML II, HTML and CSS optimizer Jens Oliver Meiert takes 10 additional HTML examples from real websites to review and condense the respective markup.

Keep document structures simpler, use semantically more appropriate markup, write less HTML, question certain techniques, deal more intelligently with third-party code—there are many ways to improve HTML code.

"While his approach is radical in some cases, the message counts: analyze, scrutinize, optimize."—Manuel Matuzović (HTMHell)

→ This is the book if you enjoy the intricacies of working with HTML.

The outline:

Acknowledgments
Foreword
Intro
Cut the Fat
Mark Titles of Works Correctly
Review and Improve Third-Party Code
Keep It Simple
Use Lists
Skip type
Work Your Way Up
Know the Past, Know the Future
Ignore AMP
Avoid Prefetching and Prerendering Everything
Outro
Feedback
About the Author
About Upgrade Your HTML II
EPUB and PDF, with updates, at Leanpub.
❧ It was a great pleasure to work with special guest Manuel Matuzović, who reviewed the manuscript and contributed the foreword, and I'm likewise indebted to Gabriele Kretzschmar, who helped reviewing and editing. Thank you.
Enjoy the new part of the series: Upgrade Your HTML II!
About Me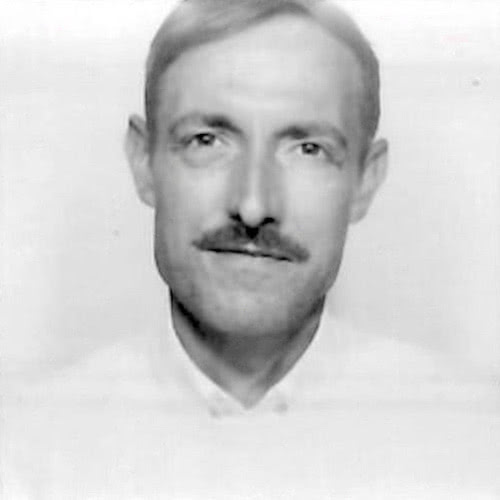 I'm Jens, and I'm an engineering lead and author. I've worked as a technical lead for Google, I'm close to W3C and WHATWG, and I write and review books for O'Reilly. I love trying things, sometimes including philosophy, art, and adventure. Here on meiert.com I share some of my views and experiences.
If you have a question or suggestion about what I write, please leave a comment (if available) or a message. Thank you!
Read More
Maybe this is interesting to you, too:
Looking for a way to comment? Comments have been disabled, unfortunately.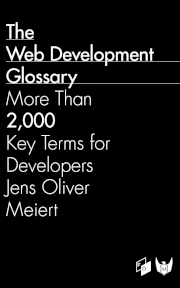 Get a good look at web development? Try The Web Development Glossary (2020). With explanations and definitions for literally thousands of terms from Web Development and related fields, building on Wikipedia as well as the MDN Web Docs. Available at Apple Books, Kobo, Google Play Books, and Leanpub.