Why "Conditional Comments" Are Bad, Repeat: Bad
Post from February 1, 2007 (↻ June 12, 2021), filed under Web Development.
This and many other posts are also available as a pretty, well-behaved ebook: On Web Development.
This post is not as clear as it could be (and the tone is odd). Please refer to more recent posts on Conditional Comments, most notably To Be Clear (on Conditional Comments and Resets).
"Conditional Comments" (CC) are an inadvisable thing to use. They contradict the goal to separate structure from presentation, and they will run over you one day.
But first things first. For those lucky developers who don't know what Conditional Comments are, please consider Microsoft's "specification" or refer to the following code snippet. It's an HTML extract showing a comment that contains a link to a specific IE style sheet.
<!--[if IE 5]>
  <link rel="stylesheet" type="text/css" href="ie5.css">
<![endif]-->
Rarely is that the only style sheet included in a document; usually, CC users include their "regular" style sheets and then one if not more style sheets solely to address Internet Explorer needs.
What Is Wrong with Conditional Comments?
Two things.
While Conditional Comments are syntactically valid, they are not standards-compliant: "Information that appears between comments has no special meaning," and comments "will be ignored by the parser" (old but sufficient reference).

(Interestingly, that is exactly where all other implementations except Microsoft's Internet Explorer are correct, they just ignore comments.)

The standardization process was weak, at best. That is natural for proprietary solutions, and Conditional Comments are no exception. While you think they help you, they will just eat you anytime, since…

Conditional Comments guarantee your HTML to be changed, while they mix to-be-separated structure and presentation. Think about it.

Now matter how you use CC, it will be necessary to adjust the HTML of each and every document or template once you focus on other Internet Explorer versions—even if you're the most visionary master of web development and there's otherwise no need to update the structure of your documents. Remember that you strive for absolute separation of structure and formatting.

Normally, your next redesign would require you to update your style sheets—even better, your style sheet, singular—, but now you entered the lottery and will not only need to maintain additional style sheets, no, you're likely also forced to update all these IE comment queries.

It's easier and also more "pragmatic"—if that's what's desired—to use the naughtiest (yet valid) CSS hacks and filters and workarounds. At least they live in style sheets, at least they only force you to work when it comes to one file type.
Tips
Set taboos for your work, and these should include "no Conditional Comments." Communicate that. Explain why they don't help. I know companies where work results are desired (and have already been promised to clients) that you cannot address otherwise, but solve this problem by getting to the root, ask your team members if these results are useful, and instead rely on graceful degradation.
❧ Apologies for this somewhat cluttered guerrilla post, but the point had to be made.
Update (February 2, 2007)
For clarification: When I talk about using "the naughtiest CSS hacks," I recommend them over Conditional Comments (my IE character escape filter post includes a few notes concerning hack usage). Use them scarcely, use them wisely, but don't forget that they're an entirely different story—CSS "hacks" usually depend on parsing bugs, syntax errors, or just missing support for certain spec ingredients, while Conditional Comments have been intentionally created to violate the HTML specification.
Generally, there's only one case where Conditional Comments might not become a problem: When you're a one-man-show who's responsible for HTML and CSS maintenance. In other cases, you won't only force yourself but—worse—team members to update HTML templates and style sheets, and even work on a file level (removing ie5.css, renaming ie.css, creating ie8b.css). A quick "search and replace" won't do when CC changes become inevitable.
Don't get lured. Conditional Comments appear safe, they look valid, but that's an illusion, and they're bad.
About Me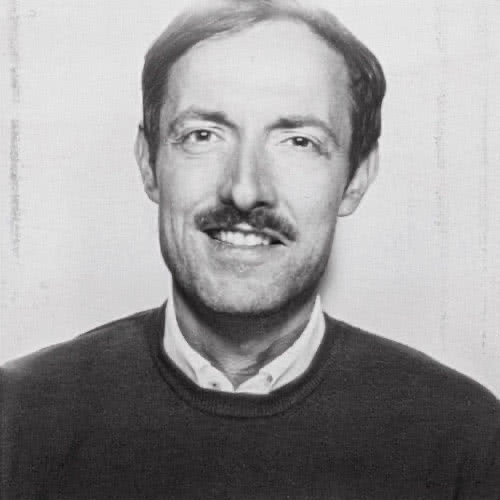 I'm Jens Oliver Meiert, and I'm an engineering manager and author. I love trying things, sometimes including philosophy, art, and adventure. Here on meiert.com I share some of my views and experiences.
If you have questions or suggestions about what I write, please leave a comment (if available) or a message.
Comments (Closed)
Read More
Have a look at the most popular posts, possibly including: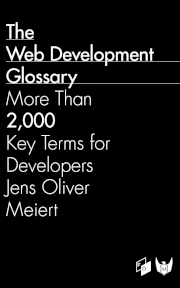 Perhaps my most comprehensive book: The Web Development Glossary (2020). With explanations and definitions for literally thousands of terms from Web Development and related fields, building on Wikipedia as well as the MDN Web Docs. Available at Apple Books, Google Play Books, and Leanpub.
Looking for a way to comment? Comments have been disabled, unfortunately.