What to Carry When Traveling the World
Post from March 16, 2015 (↻ June 8, 2021), filed under Adventure (feed).
The story of my 18 months of travel around the world, including this and other articles, is available as a big but humble e-book: Journey of J.
For my 557-day journey around the world I had prepared thoroughly. Emphasis had been on light luggage, and so I had focused on necessities and gear that didn't weigh much and, for clothes, could dry quickly.
Here I'll share some parts of my inventory. Overall I was pleased with how everything turned out; although I dismissed a couple of items I had initially packed, and replaced others during the journey, the core stayed the same. Much of what I carried is still in use, though that's mostly due to the fact that I'm still waiting for my old household to arrive in Germany.
Start Gear (August 2013)
I'll let photos do the talking, and at the end discuss the items I consider key.
Within a few days of travel I had dropped a handful of items (like these finger trainers, for example, or that one sweater) but, to be confirmed now, most stayed with me.
End Gear (February 2015)
(Unfortunately I missed to look at the pre-trip photos above before I shot these final ones. Doing so would have made it easier to compare.)
The most important thing to note is that the last two months of my travels led me through the winter in South Korea, Japan, and then Europe. I hence transported a little more than before.
Key Items
I did carry some stuff, and yet not all of it was critical. Let's have a brief look at what I've deemed crucial:
I think that gives a good idea. I'm keeping key items as well as clothes for future trips—I'm longing to wear ties again!—, and I'm then curious about deciding the fate of my emergency backpack. 😊
❧ By the way, compare! See for example someone else's must-have items for an RTW trip (I disagree by 60%) or, for maximum contrast, what gear you need to climb Mount Everest (I'm just stunned). But, there are many different kinds of trips, they're our very individual trips, and it's on us to carry what we choose to carry.
About Me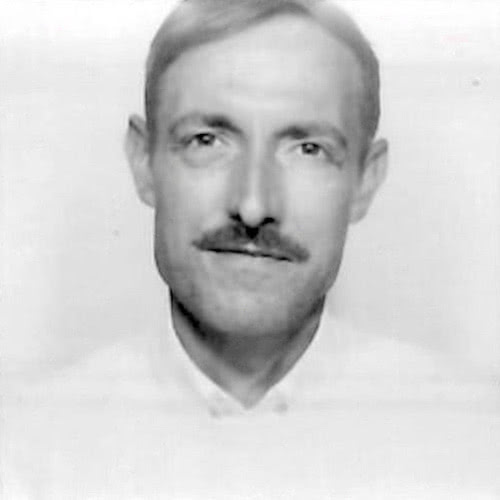 I'm Jens, and I'm an engineering lead and author. I've worked as a technical lead for Google, I'm close to W3C and WHATWG, and I write and review books for O'Reilly. I love trying things, sometimes including philosophy, art, and adventure. Here on meiert.com I share some of my views and experiences.
If you have a question or suggestion about what I write, please leave a comment (if available) or a message. Thank you!
Read More
Maybe this is interesting to you, too:
Looking for a way to comment? Comments have been disabled, unfortunately.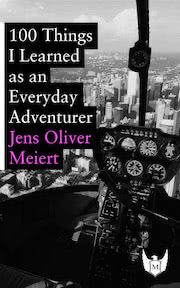 Find adventure anywhere? Try 100 Things I Learned as an Everyday Adventurer (2013). During my time in the States I started trying everything. Everything. Then I noticed that wasn't only fun, it was also useful. Available at Amazon, Apple Books, Kobo, Google Play Books, and Leanpub.