My Year in Activities, 2011
Post from December 31, 2011 (↻ December 23, 2022), filed under Adventure (feed).
I wrote a short and sweet book about all these activities: 100 Things I Learned as an Everyday Adventurer!
2011 is pretty much done. Time for a review. I'm still debating whether I should resume my "Year in Cities" series but first here's the "Year in Activities" sequel. Or, year in things I haven't done before, as you'll notice things that are not as spectacular as others.
Cocktail mixing. The first new thing to try or learn for me in 2011 was to become more proficient in preparing drinks. The class, to my pleasant surprise taught by Mike Vegas (who I knew personally from Infusion Lounge), was pretty useful to get rid of a couple of mistakes and misconceptions. In other words, I learned a few things about how to make decent drinks, and be it to make sure they actually contain enough—but not too much—water.

Earning security guard certification. With certifications exercising an inexplicable power over me I went through security guard training at The Loss Prevention Group (LPG), ending it with the permission to work as a security guard in California. (My license is still valid, and I intend to renew it even though my future may not quite be in the security business.)

Taking photography classes. In February I took a photography class whose "photo safari" part—I think I bought the event via Groupon—I gladly skipped. The class deepened my photography knowledge to some extent, but I'm still sitting on some materials Val Westover was so kind to hand out. Or sell, I remember only vaguely.

Learning how to properly use pepper spray and to handcuff. In March my thirst for knowledge and skills made me go through special training, also at LPG, on when and how to use pepper spray and also to handcuff. It's not that spectacular really, yet comes with a ton of responsibility. It's slightly different from what the media suggest when you see American police officers handle American citizens (or peaceful protesters).

Driving a stock car—and race. In May—the first half of 2011 was apparently a bit slow—I had the great pleasure to drive a small "race" on the Stockton 99 Speed Way. It was a great experience, though I'm not entirely sold to the sport. Stock cars are somewhat interesting but also not, and the tracks are really not that exciting. Mastering the sport, well, I could see how that is a challenge.

Figure: Getting a guided first impression of the track.

Taking racing training. Independent of other racing adventures I was seeking to do even more for my driving skills. I signed up for 1-day driver training at Skip Barber which was a lot of fun and really insightful. For example, learning to control your car when it's understeering (easy) or oversteering (harder) is not something you wanna do on the freeway, being forced to get right at the first attempt. "If in doubt, leave out," or "in a spin, leave in" were just two more nuggets to pick up.

3D scanning and editing. I learned how to do 3D scans and stuff in one of probably a dozen TechShop classes I've taken since 2010.

Shooting shotguns. I had never shot shotguns before that day in June, and then I got to shoot several ones, in several sizes, with several gauges. It turned into the first time to shoot traps, too, and I believe I hit the first one but ended up with maybe hitting only 30–40% of these things. My shoulder was in pain and so bruised later, it took weeks for it to recover (there just is no "pocket" on me to really compensate for a 12 gauge shot recoil, and no, you don't shoot these things from the hip).

Kayaking. On a team event we went kayaking (Half Moon Bay I believe), and since I had already bought some other voucher thing to finally try kayaking I went again in July (Mission Bay, San Francisco). It's quite cool. I was thinking about buying a kayak and going regularly but didn't get to this yet. Later.

Aerial conditioning. I don't remember anymore how I got to circus classes but I had at least one lesson in aerial conditioning, and, guys, this stuff is tough. The workout was tougher than any other workout I've had so far, including Muay Thai. No kidding. It was awesome. I'm seriously contemplating to do this on a regular basis.

Floating. These images are so different from what I'm used to by now, but it's probably easier to describe what floating or floatation is if you check out some colorful pictures. A friend advertised it to me as "shutting down all your senses, no sound, no vision, no nothing" so I had to try—especially since you can actually use floats to "work," i.e. think. It's pretty relaxing. Regularly doing it since, every once in a while.

Becoming a better emergency responder. Kind of an umbrella statement as I'm regularly refreshing my first aid and other skills. As part of my engagement in two emergency response units I went through additional training covering, for example, Incident Command System (ICS)—for which I independently obtained FEMA ICS 100 certification—, Search and Rescue (SAR), or Earthquake Preparedness. Knock on wood, I want to never use anything of what I've learned here.

Getting certified in coastal navigation. I didn't really sail much in 2011 but I made sure to learn a bit more about coastal navigation, getting ASA 105 certified at my yacht club. Taking bearings is the best.

Getting a massage. How many of you haven't gotten a real massage yet? Am I the only one who did not have one? It used to be like that. Meh. I'm getting one every month or so now.

Doing acrobatics. Another circus class, I got taught in acrobatics. So. Strange. Not as demanding as aerial conditioning, but still, some of the exercises don't quite speak to my heart really. Yet I'm proud to say that I didn't shy away from any of them. I was glad when it was over.

Taking cooking classes. A first for me, I took a cooking class (I claim I can actually cook a little, I just haven't taken any classes before). I don't remember anymore what we cooked, I don't know how it tasted like as I had to leave right before we could eat, but I learned one or two things.

Visiting a spa. Oh right. A first, too, in July. A pretty good spa but I don't feel like I should go again. Though I might change my mind, depending on the circumstances.

Playing softball. Not sure this counts as I played baseball in school (two or three times), however in another small team event I got to play softball. It was fun. Open to doing that again if I just happen to get surrounded by n softball aficionados including the necessary equipment.

Filmmaking. I took a one-day filmmaking workshop at SF School of Digital Filmmaking. Learned a few things, that is, mission accomplished. I might want to do a bit more around this at some point but not now, with still a lot of emphasis on trying new things and gathering impressions.

Figure: Quietly taking pictures of the set.

Silicone mold-making and casting. It's fantastic.

Taking high performance driving training. In another Skip Barber stunt, now in August, I drove down Laguna Seca again to hone my driving skills a bit further. This time not in their standard Mazdas (of which the RX-8, by the way, really impressed me—nice handling) but with their Porsches, BMWs, Lotuses, and Lexuses (how did the latter get in there?). The Lotus Evora was my favorite. Not the easiest to master probably but oh does this thing stay put when you chase it around turns. Really well-balanced.

Figure: Saying hi to Laguna Seca's "corkscrew."

Watching a live baseball game. In September I saw the Giants play and go in front against whoever, to later learn that they lost. I'll stay for a few more innings next time.

Shooting rifles. I had shot some air rifles in the past but no "real" rifles so I changed that with a "First Steps Rifle Course." We shot a number of rifles with a number of actions with a number of calibers.

Watching a live football game. As you can tell, getting closer to a few sports was on my radar at that time of the year. We opted against "tail-gating" but had a good time watching the 49ers play and win against the Seattle Seahawks. This didn't quite turn me into an American football fan (I know only one love) but I definitely enjoyed it. Oh, and the garlic fries at the Candlestick are amazing.

Watching live boxing fights. Even though a Muay Thai, well, fighter I guess, I had occasionally seen a common boxing fight on TV or certainly one or the other cheesy Martial Arts film, but nothing really beyond that. That struck me somehow, so when one of my gym's instructors was announced to fight at the Roccapulco, I joined my gym buddies and got to see a couple of live boxing and Muay Thai fights. Fighting's quite different when watched live, in a small venue.

Kiteboarding, sort of. I got an introduction into kiteboarding, but haven't actually been on the water. How so? Focus was more on kite control than on anything else. Not that the subject was entirely new to me, yet those bigger kites are a bit different from the ones you may end up using as a kid. As it was towards the end of the season I may only in 2012 get to actually go out and do "real" kiteboarding.

Learning how to make sushi. Another "cooking" class, this time making sushi. It was not very difficult, instead a lot of fun.

Figure: My first handroll!!

Taking acting classes. From September to October did I take acting classes, for beginners obviously. The classes covered some improv elements (which I both liked—I love improv—and disliked—I love learning new things) to then touch Meisner and other techniques, and ultimately go over scripts and film everyone's performances. For reasons I will not disclose here, the entire entertainment industry was under scrutiny from my end in 2011 but I'm concluding the year with that there are important skills that actors develop that are useful for purposes other than getting attention.

Trying a 3-axis flight simulator. Yeah, did that, too. Landed on the Golden Gate Bridge when my instructor was about to end the session, after I spent the first half hour exploring the sky above Seoul.

Wakeboarding. September was a long month activity-wise, and I finished it with some wakeboarding somewhere east of San Francisco. I can't recall how many times it threw me (and the guy who also tried). My body hit the surface from like every angle imaginable. Swallowed a lot of water. Yet, I managed to stand the thing for at least three or four seconds, and got hooked enough to try again in the new season. My main takeaway was something quite different then: sometimes, don't think. I spare you the longer story.

Figure: Going over the drill.

Spelunking. October I started with a cave rappel. I had no time really to look down, too busy giving myself more rope and avoiding my family planning to find a premature end.

Learning more about metal tools. Another TechShop class that gave me insight into some more "exotic" machines to work with metals and alloys and whatnot. I got instructed to wear something different next time, as I happened to show up in my normal business attire, including cufflinks. Maybe I sent the wrong signals.

Taking painting classes. Actually this, and another of those events, were no real classes but events to "paint by numbers while drinking booze." That doesn't do this justice either though, so let's say I really got to enjoy some painting events in the city where everyone paints a certain painting. While providing only so much theoretical value, from a practical end this has been great every time we went.

Getting trained in properly using a baton. At LPG again, I received baton training and my baton permit. Here it got me though in that I thought that I'm done now with my "defense" training "career." This is not my world, and in hindsight, any such training feels somewhat unnecessary. So in this part of the "things to try" world, my quest may have ended.

Learning more about electronic instruments. Also at TechShop. Measuring this and that and re-learning things long forgotten.

Getting more extensive handgun training (and rid of shooting bugs). We're now in November, when a group of other recreational shooters and me received training from a former military and law enforcement specialist with focus on fixing shooting bugs, draw strokes, speed and tactical loading, &c. It was great in that the instructor was quite serious (he sent a few people home) but genuine in his attempt to really improve everyone's skills. You saw my baton note: my curiosity may have been satisfied.

Swimming in the ocean at night during a tropical "storm." Dto. In Thailand. I had to throw this in here. It was fantastic. When it comes to being struck by a lightning, I blanked when thinking about whether that could actually happen. And I appreciated noticing a few more people out there, reducing the probability for everyone of us. (Nothing happened.)

Driving jet ski. Or "stand-up PWC", to be precise. Couldn't get this thing started at first but then it was good fun.

Driving in left-hand traffic. In December but also on my travels through Asia, I've rented a scooter one day and drove around, in left-hand traffic. Smooth sailing, though I found myself trying to get into the right lane sometimes, when turning.

Parasailing. So the guys there were trying this "upselling" thing when they took pictures of everyone, only to then offer to buy a cheesy framed physical picture instead of digital copies, which I kindly refused. So see other pictures please. I enjoyed it.

Learning how to really work with kitchen knifes. And there is a lot to learn it seems. From what I noticed with myself someone taught me using knifes, for cooking, the totally wrong way. Mom!

Shooting airsoft guns. Different from the air guns I shot back in my home country, and different from the guns I'm shooting in my host country, that had to be done, too, and a friend and me we emptied a few hundred rounds on some targets somewhere in SF. It was alright.

Making candles. While I had done bee wax candles as a teenager, and just ordered a hundred sheets along with a giant spool of wick to do that again, I never did soy wax or other candles, and neither scented ones, and neither other ones that you actually have to do something for. I was very happy to change that. The candles we created were awesome. My favorite one was as orange as I could get it with an as orange smell as I could get it. Great cold and hot throw.
Over the last few weeks I got the impression that 2011 went by fairly quickly, but now I must say it was a pretty intense year again in which I again learned and grew a lot. My thesis holds that keeping yourself busy even with smaller things creates plenty of "memory hooks" to make time appear to pass less quickly—and is good for your work/life balance. Yet, I haven't even thought about all the people and affairs of 2011 yet, haven't reviewed all of its pictures, and haven't gone over all professional and personal goals and accomplishments, either. These are things that help getting a different sense for what happened in all of a year, too.
Please tell me there was some inspiration in this post as that has been the intent for writing it. And share suggestions, too, please. Then, on to 2012: Happy New Year everyone.
About Me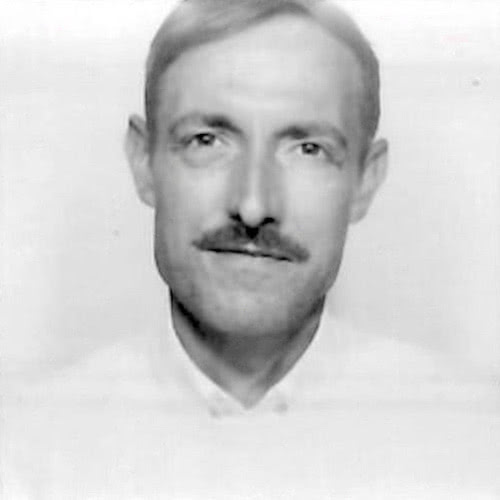 I'm Jens, and I'm an engineering lead and author. I've worked as a technical lead for Google, I'm close to W3C and WHATWG, and I write and review books for O'Reilly. I love trying things, sometimes including philosophy, art, and adventure. Here on meiert.com I share some of my views and experiences.
If you have a question or suggestion about what I write, please leave a comment (if available) or a message. Thank you!
Comments (Closed)
Read More
Maybe this is interesting to you, too:
Looking for a way to comment? Comments have been disabled, unfortunately.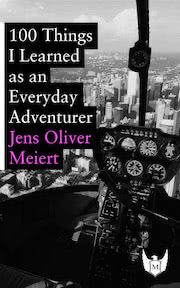 Find adventure anywhere? Try 100 Things I Learned as an Everyday Adventurer (2013). During my time in the States I started trying everything. Everything. Then I noticed that wasn't only fun, it was also useful. Available at Amazon, Apple Books, Kobo, Google Play Books, and Leanpub.