My Year in Activities, 2012
Post from December 30, 2012 (↻ June 9, 2021), filed under Adventure.
I wrote a short and sweet book about all these activities: 100 Things I Learned as an Everyday Adventurer!
Similar to the Year in Cities series I'm going to move the Year in Activities series over to Google+. And I'll make an adjustment: As opposed to former years I won't talk about the activities in detail—read at the end, why.
Vacuum forming workshop
Ice skating
Paintball
First ice hockey game (San Jose Sharks vs. Calgary Flames)
Soap making
Glass blowing
Snowboarding
Trike gliding
Book binding
Damage assessment training (emergency response training, ERT)
First choir performance (listening, not singing 😉)
Flying an airplane (Cessna)
Donating blood (U.S. regulations didn't permit me to)
Emergency O₂ administration training (ERT)
Flower arrangement training
Fire extinguisher training (ERT)
Writing training
First ballet visit (watching, not breaking my bones 😊)
Floor warden training (ERT)
Perfume making
My first straight razor shaves
Camel riding
Tuk-tuk rides
Getting mugged (okay, not quite an activity)
Laser cutting and etching workshop
Beekeeping
Introduction to ham radio
Motocross (rather: dirt bike) training
Letterpress printing
Stand up paddle boarding
Krav Maga
Indoor skydiving
Laser Tag
Bartending education and certification
Fencing
Ikebana
Rafting
Drawing training
Taser training and certification
Radar certification (ASA 120)
Body butter making
Pilates
Bowhunter online education and certification
Babysitting online education and certification (ha! ha!)
Photopolymer platemaking
Acupuncture
Drive-in movie
Facial expressions online training and certification (yes… law enforcement thing)
As I said before, constantly trying new things doesn't only make you grow, it also makes you look back at a year and say, "yeah, that makes sense—time didn't just vaporize."
Now, why do I just throw a list at you, and not share a bit more as I did in the past? Because I decided to write about all of this "for real." I have several plans for new books, but one will be about my activities. I have done so many things over the years, and learned so much from them, that I think it's worth sharing more in a little different format. And I would, as of my—given how rarely I write these days—ambitious plans, also talk a bit more about the necessary mindset, logistics, and cost. I hope I don't over-promise, but that's the plan.
About Me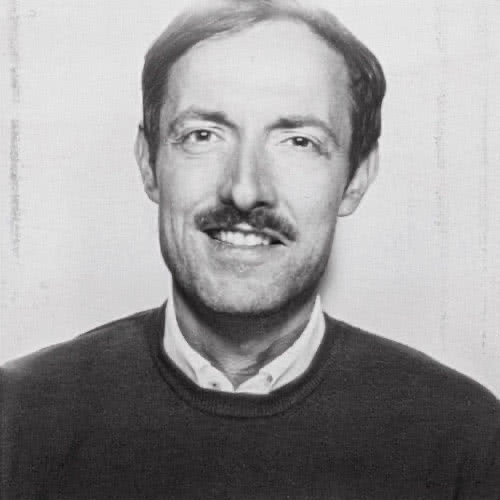 I'm Jens Oliver Meiert, and I'm an engineering lead and author. I've worked as a technical lead for Google, I'm close to the W3C and the WHATWG, and I write and review books for O'Reilly. Other than that, I love trying things, sometimes including philosophy, art, and adventure. Here on meiert.com I share some of my views and experiences.
If you have questions or suggestions about what I write, please leave a comment (if available) or a message.
Read More
Have a look at the most popular posts, possibly including:
Looking for a way to comment? Comments have been disabled, unfortunately.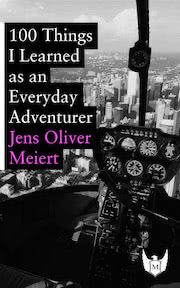 Perhaps my most interesting book: 100 Things I Learned as an Everyday Adventurer (2013). During my time in the States I started trying everything. Everything. Then I noticed that wasn't only fun, it was also useful. Available at Amazon, Apple Books, Kobo, Google Play Books, and Leanpub.