Blog (4)
16×16, 30×30, 32×32, 48×48, 57×57, 60×60, 64×64, 70×70, 72×72, 76×76, 90×90, 96×96, 114×114, 120×120, 128×128, 144×144, 150×150, 152×152, 160×160, 167×167, 180×180, 192×192, 195×195, 196×196, 228×228, 256×256, 270×270, 310×310, 558×558.
The maintenance and maintainability of websites is a much neglected topic. This is problematic because: We cannot not maintain. Yet primarily we may deal with a visibility problem that we could explore more options for.
It may be rather clear that life is not all about being happy.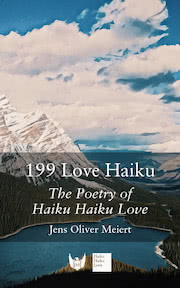 In 2016, I wrote 1,000 short poems, haiku-style. I wrote those poems to challenge myself as a writer. I launched a website for the haiku and I shared the story. Today, I've published the 199 haiku that a few friends and I liked the most as a book.
Many sites are not prepared for print, and yet our users print, and they save through print. Therefore: Have a print style sheet, and be it a negative one. Hide what's not usable or useful. Always test, and tweak when you want better.
The lang attribute is one of HTML's global attributes. If one doesn't simply take it for granted, it begs a number of questions—and these suggest to drop W3C requirements around it, and to demand software to do the job.
"Our system of education turns young people out of the schools able to read, but for the most part unable to weigh evidence or to form an independent opinion."
Following a few philosophy posts to be archived, here are past entries related to web development. Nothing more, nothing less.
Google+ is shutting down, pulling everything with it. I've used Google+. And although I've changed and would put a few things differently now, I decided to archive a few of the somewhat philosophical Google+ posts.
As experts we should know what code is optional and leave it out, and our production systems should do a better job assisting us with that. After all the years of neglecting basic HTML optimization, let's think about taking the next step and not ship optional HTML markup.
A review of Lighthouse's PWA audits and the PWA category as a whole. Just in time to see it be superseded by Lighthouse 4, the major update that solves some (unfortunately not all) of those issues.
A retrospective.
Is ours a highly evolved culture?
It's smart to have a vision for what one wishes to achieve for the performance of a site or app. Yet even the soundest approaches to performance visions have their problems, and in them we recognize that performance, or performance optimization, is indeed a process.
Arguments for a "no" to a recurring question: Why we may want to give designers all freedom in the world, not to be limited in what they're trained to do best.
"Yet I exist in the hope that these memoirs, in some manner, I know not how, may find their way to the minds of humanity in Some Dimension, and may stir up a race of rebels who shall refuse to be confined to limited Dimensionality."
Web Performance has over the age of the Web not only turned into a discipline by itself, but also a complex one at that. While important much less so for revenue but for user experience and accessibility reasons, there's a particular angle at performance that makes the matter very simple: the pragmatic angle.
Google's Lighthouse is a great tool even though it has some issues. Fortunately, it's possible to configure Lighthouse to one's own views on what matters. Here's the config that I like to use.
My back-burner philosophical work revolves around one idea: that what creates and makes for our reality, in quite practical terms, is what we believe. That idea is profound and requires more: research.
"This organisation of the proletarians into a class, and consequently into a political party, is continually being upset again by the competition between the workers themselves."
There's an art and even a bit of magic around simple frontend code. Writing such code comes with a few preconditions: perhaps a firm understanding of core technologies, a lot of practice, public scrutiny, and then some. Thoughts.
Who shares or presents code has a special responsibility, because for both the uninitiated and the quality-minded such code should be of a considerable standard. European privacy legislation ups the ante.
CSS Optimization Basics ends with a list of key ideas. From acknowledging that we don't always write perfectly efficient and maintainable and understandable code to leading by example.
There are problems with AMP. My recommendations: Avoid AMP; or use it, exclusively, on the most relevant pages; or go all-in, for AMP-only.
When we type down CSS like we've done 20 years ago, and when we work with ever more abstractions, what does that mean for our craft?
If you like what you see here, have a closer look at
my books
.
Categories
Archives
By Year
Blogroll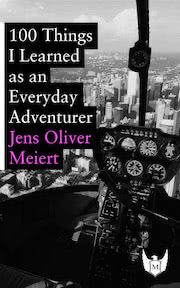 Perhaps my most interesting book: 100 Things I Learned as an Everyday Adventurer (2013). During my time in the States I started trying everything. Everything. Then I noticed that wasn't only fun, it was also useful. Available at Amazon, Apple Books, Kobo, Google Play Books, and Leanpub.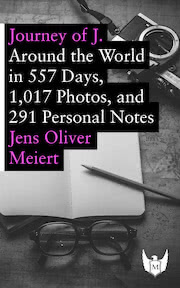 Perhaps my most personal and also most unusual book: Journey of J. (2015). A freestyle documentary of 557 days of travel across 6 continents and 48 countries. Available at Amazon.