Blog
Jens Oliver Meiert on philosophy and web development (and arts and adventure and humanity). Beware of generalization and exaggeration.
Coding guidelines produce consistency, help (code) usability, collaboration, and maintainability, and lead to quality. Now, what does a guideline consist of?
After building early frameworks for GMX and Google I had rushed to squeeze my experience into a (literally) little book. In it there's emphasis on a priority I've always deemed critical for us developers: the idea of tailoring…
There are a number of ways to follow what I write on this website, from a very low volume newsletter for German publications to an enriched account on Google+. The most reliable and focused option, however, is to subscribe to one of this site's RSS feeds.
Imagine a fine human being who has a laudable goal. She wants to become a genuinely, cordially, most truly kind person. So she sets on to work on her objective…
Philosophy can be heart-breaking, or was it the other way around.
Speaking of which.
Doubt led me to explore ways to grow, doubt now led me to ask my editor three times whether or not to publish under a pseudonym: I sketched, in what resembles a fluffy essay, how to learn, how to grow, or—"How to Work on Oneself."
In my own non-academic studies I've found common definitions of "problem" unsatisfying. So I've tried to redefine "problem" for something more flexible, and I believe there's a redefinition that holds for common scenarios. Philosophize together with me.
On resting and moving, or accepting and learning.
These days, when we hear people speak of "HTML 5" and "CSS 3," it's useful to be skeptical. We've long decided for the living standard model, meaning we simply refer to HTML and CSS…
Notification on updates: RSS feed.
Biography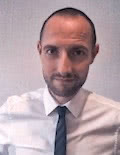 Jens Oliver Meiert is a German philosopher and developer (Google, W3C, O'Reilly). He experiments with arts and adventure.
As a philosopher, Jens studies academically and non-academically; his research includes psychology, politics, and economics. He believes in self-help (How to Work on Oneself) and wonders naively about the respect of life and peace.
As a developer Jens is specialized in high quality code for complex international websites (Google), works on standards (W3C), and writes for technical publishers (O'Reilly: Webdesign mit CSS, The Little Book of HTML/CSS Frameworks and Coding Guidelines; cf. On Web Development).
As an artist Jens plays with moving photography, performance art, charity, and sensationalism; as an adventurer Jens explores activities (100 Things I Learned as an Everyday Adventurer) and localities (Journey of J.).