News Headlines I Want to Read
Post from March 2, 2015 (↻ August 28, 2022), filed under Everything Else (feed).
This post is partially outdated.
A brainstorming with assumptions and implications.
Human Rights Charter Honored by All Countries
Five Eyes Spying Program Shut Down, Multiple Arrests over Rights Infringements
Return Peace Nobel Prizes, Say "Will Work Hard to Earn It"
Guantánamo Torturers Sentenced, Former Detainees Awarded Record Damages
Israel with Concessions to Palestine, Parties "Willing to Accept Period of Unrest" to Achieve Permanent Peace
No More Nukes! Last Nuclear Weapon Dismantled
The Death Penalty is Dead
"Citizens in Uniform": Police Violence at a Low, New Wave of Mutual Respect
Low Crime, High Happiness: The Rebirth of Trust and Faith
Long-Term Thinking, Values, Transparency: How Our Leaders Built Strong Trust
Spying, Torture, Killing: A Look Back at Criminal Statesmanship
Conflicts of Interest: Where Did They Go?
Money and Politics: Last Country to Make it Criminal Offense for Corporations to Lobby
All Central Banks Under Government Control, Harsh Sanctions Imposed on Speculation
Interest and Compound Interest Abolished
"No More Debt" Program to Curb Financial Choking, Going Beyond Axing of Old Financial System
World Economies Shrinking, Experts: "Healthy Development"
"We Had Wasted 50% of Our Food": How Undernourishment Became History
World's Energy 90% Solar and Wind—Experts Say "5 Years" to Be Fully Green
Global Warming: International Unity with "Remarkable Effects"
"Spectacle Sports are Out": How Athletes Came to Earn Terrestrial Wages
Vegetarianism and Veganism at new 80% Record High; More Slaughters to Turn into Farmers
Last Zoo to Close 2019, Follow Closing of Aquariums
How Animals Got to Live Free and Well Among Humans
Global Literacy Rate Reaches 99%
Education Spending now at 40% of Public Expense—"New Era of Human Development"
The Right to Copy: How a Nation's Wealth Came with Education and Intellectual Liberty
Health: Philosophers and Scientists to Find Holistic Approach
Helpful Disease: How We Learned to Live with Maladies
Cure to AIDS, Cancer: Breakthrough "When We Saw Patients as People and Looked at Their Thinking"
Researchers Present Unified Reality Model, Acknowledge Mental Powers
"Why Did We Ever Reward Anti-Social Behavior": On the Decline of Competition and the Rise of Cooperation
The Family: How the Almost-Dead Institution Rose Again and Rebuilt our Societies
New Record Low in "Selfies," Youth Finding Confidence in Family and Education
Loving Technology: How Humanity Found an Ally—and Itself
"Military-Industrial What?" How an Industry Perished over the Longing to Work Together
World Peace! Last Countries to End all War Activities, Sign Peace Treaties
I'm not sure I'm a particularly good writer of microcontent, and yet it feels liberating to envision us succeed. That shouldn't come as a surprise: Utopias give us more guidance than dystopias. And dystopias already crept into our reality and threaten to strangle us. I believe we need more utopias. Amazing ones.
About Me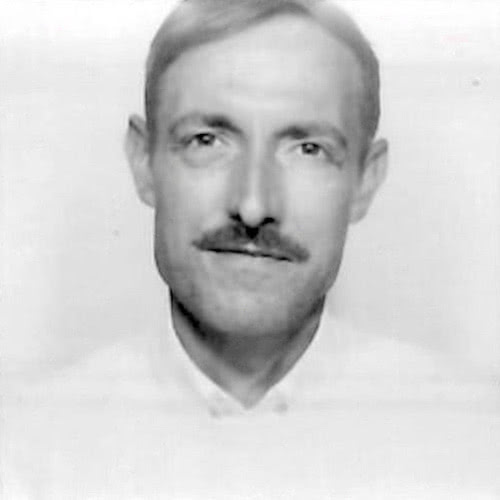 I'm Jens, and I'm an engineering lead and author. I've worked as a technical lead for Google, I'm close to W3C and WHATWG, and I write and review books for O'Reilly. I love trying things, sometimes including philosophy, art, and adventure. Here on meiert.com I share some of my views and experiences.
If you have a question or suggestion about what I write, please leave a comment (if available) or a message. Thank you!
Read More
Maybe this is interesting to you, too:
Looking for a way to comment? Comments have been disabled, unfortunately.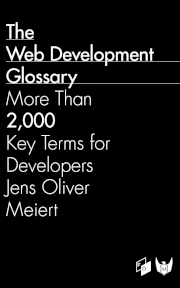 Get a good look at web development? Try The Web Development Glossary (2020). With explanations and definitions for literally thousands of terms from Web Development and related fields, building on Wikipedia as well as the MDN Web Docs. Available at Apple Books, Kobo, Google Play Books, and Leanpub.