The Stupidest Style Sheet Name Ever
Post from March 25, 2009 (↻ June 10, 2021), filed under Web Development.
This and many other posts are also available as a pretty, well-behaved ebook: On Web Development.
The last name you want to pick for your style sheet is "style.css".
Why is "style.css" such a poor CSS file name? The main reason is maintenance. There's quite a probability—and as we know, web development is all about probability—that even if "style.css" is your project's only style sheet, more style sheets may follow. (My experience makes me estimate that more than 60% of websites actually use more than one style sheet.)
Only a single additional one would make the name "style.css" look odd at best, as every style sheet contains "styles." An additional style sheet would either force you to rename "style.css" (and thus force you to update everything referring to that file, too) or confront you with that lapse until the end of time. Both is unnecessary, and hence silly.
It's true that similar to reasonable ID and class names, functional or generic style sheet names are cool, however "style.css" is not "generic." Sure-fire core style sheet names are "standard.css" and "default.css" while there are always functional names à la "corporate.css" or "gallery.css" to use, too.
Getting style sheet naming right, which evidently is one piece of the HTML and maintenance puzzle, is not difficult. Start with avoiding names like "style.css".
About Me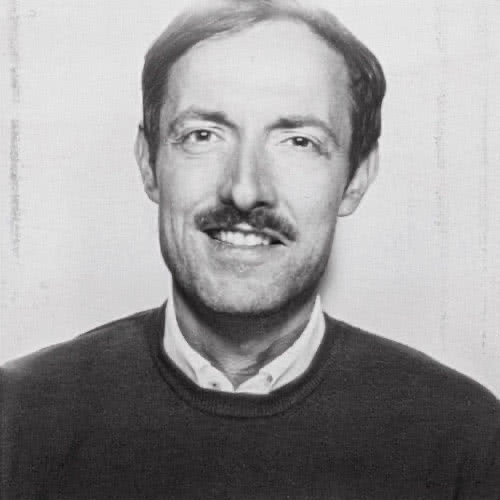 I'm Jens Oliver Meiert, and I'm an engineering lead (currently manager for Developer Experience at LivePerson) and author. I've worked as a technical lead for Google, I'm close to W3C and WHATWG, and I write and review books for O'Reilly. I love trying things, sometimes including philosophy, art, and adventure. Here on meiert.com I share some of my views and experiences.
If you have questions or suggestions about what I write, please leave a comment (if available) or a message.
Comments (Closed)
Read More
Have a look at the most popular posts, possibly including:
Looking for a way to comment? Comments have been disabled, unfortunately.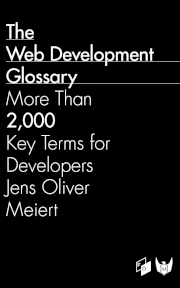 Perhaps my most comprehensive book: The Web Development Glossary (2020). With explanations and definitions for literally thousands of terms from Web Development and related fields, building on Wikipedia as well as the MDN Web Docs. Available at Apple Books, Kobo, Google Play Books, and Leanpub.