What I've Hated and What I've Loved About Web Development
Post from September 30, 2015 (↻ October 9, 2017), filed under Web Development.
In On Web Development and in other contexts I've alluded to wrapping up, ending my old career. That's only correct to an extent.
What's correct is that my focus is on philosophy and politics now. What's incorrect about my current status is that I'll keep working on a number of tech projects, will keep contributing to a couple of lists and standards, and will listen to exciting projects that seek my experience and ideas.
Even though I'll not announce my industry retirement yet, here are some observations from 16 years in web development, almost from the Web's infancy, to today. I figured I better get a few notes down to paper—if I'm tinkering around for another 16 years I can amend the lists later. Maybe you find some things in here you've hated or loved about our field, too.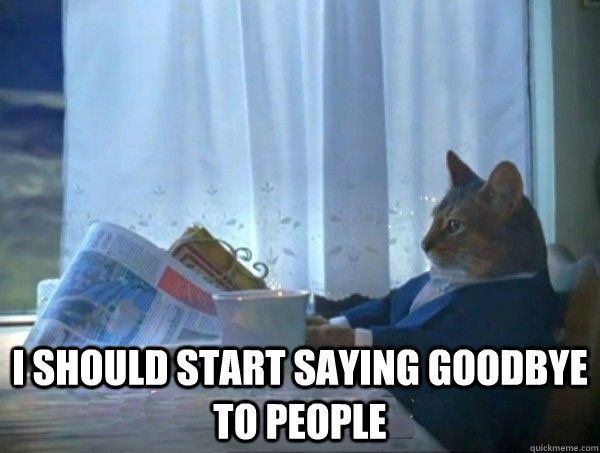 Figure: Not.
What I've Hated
Table layouts.
Counting colspans and rowspans.
Spacer GIFs.
WYSIWYG editors (although, or because, I started with Dreamweaver—in 1999).
Any editor that's not vi or IntelliJ (or perhaps Sublime).
Conditional Comments. (They're a sign of not understanding HTML.)
Resets and normalizers. (They're a sign of not understanding CSS.)
Variables and mixins. (They have a place but originated in using CSS wrong.)
Unnecessary complexity.
No understanding of tailoring.
No understanding of iterating.
Feature creep.
Sloppiness.
Laziness.
People who confuse, for development methodology, apps and docs.
People who make things way too complicated.
Software developers who think they're web developers.
That everybody thinks they're a web designer or developer.
That everybody thinks they're a good web designer or developer.
A lot of pretending.
Armchair standardistas.
Pseudos.
Trolls.
A__holes.
Poor discussion culture.
That tendency to jump on bandwagons.
That tendency to be different for the sake of being different.
No halting to optimize standards, techniques, methods.
"You can means you should."
Barely any CSS-only redesigns.
Bloated standards.
Dead standards.
Fora.
A List Apart (maybe because we never got to work together ).
24 Ways (both sides have had too much attitude).
MySpace (especially around 2006, when it was the epitome of poor design and code).
Fake or promo comments (pleading guilty, too).
Zeldman's Designing with Web Standards.
XHTML (yes).
Ad code.
My past code!
Spam.
404s.
Maintaining manually.
Internet Explorer.
Firefox (just too slow).
The stubbornness of some working groups.
Writing and being lectured by biased reviewers.
That not more people followed my always sound advice 😉
What I've Loved
The creativity.
The possibilities.
The many opportunities.
The many people who had no idea about what they were doing (often enough including myself).
The many idealists.
The many great people.
The many brilliant people (particularly Ian).
The many brilliant and difficult people (notably Joe).
Eric Meyer and Håkon Wium Lie.
And more.
The many great like-minded people.
The mind-boggling spectacle, good and bad, of lazy people becoming inventive.
Anything goes (and reining in the ones who believe that!).
How serious people take themselves.
Public technical debates leading to excess, exhaustion, oblivion.
Trolls.
Blogs.
Feeds.
Moonshots.
Automation.
Contributing to mature a still young industry and profession.
Pro bono work.
The idea behind XHTML 2.0.
CSS!
Minimal code.
Good code!
Information design.
Typography.
Proofreading, editing, proofreading again and still finding errors later (that's why).
Designing and coding 404 pages that get millions of hits a day.
The few interviews I gave.
Chrome.
Firefox when it was Phoenix.
The WHATWG.
Coding by hand.
Maintaining manually.
Writing frameworks.
Writing about web development for a career.
Writing provocatively!
Writing and being lectured by competent editors.
My readers, the ones who have supported me and my work, and put up with some most horrible English.
I contemplated pumping more points into this for spectacle, and refrained. As I said, I'm still in the field, and I'm sure there'll be more things to love-hate about web development. See you around.
About the Author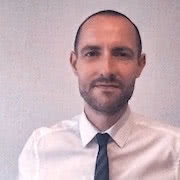 Jens Oliver Meiert is an author and developer (O'Reilly, W3C, ex-Google). He plays with philosophy, art, and adventure. Here on meiert.com he shares and generalizes and exaggerates some of his thoughts and experiences.
There's more Jens in the archives and at Goodreads. If you have any questions or concerns (or recommendations) about what he writes, leave a comment or a message.
Comments (Closed)
Read More
Have a look at the most popular posts, possibly including:
Looking for a way to comment? Comments have been disabled, unfortunately.