The Fairy Tale of the Competitive Human
Post from January 30, 2017 (↻ August 23, 2017), filed under Everything Else.
Simplified. Unordered. Incomplete. Humans are cooperative beings. We got where we are through cooperation. Cooperation is natural. Competition is not natural. Competition arises through lack of common purpose, through emphasis of individualism, through artificial scarcity. Finding reasons for competition does not make competition natural. Competition stacks us against each other. Cooperation brings us closer together. We achieve through competition, but we forget about the price we're paying, and we forget that we achieve more through cooperation.
I underlie the same forces as you do—institutionalized, structural competition—, but we are by nature cooperative, and everywhere, in our private lives, in business, and in politics, we need to look at how to best do things together. Together, I believe, will be an increasingly important keyword for us going forward. Together, no strings attached.
It is the norms of the culture that determine its competitiveness […].
—Alfie Kohn: No Contest: The Case Against Competition (1992).
About the Author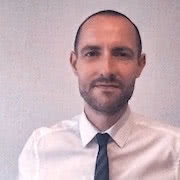 Jens Oliver Meiert is an author and developer (O'Reilly, W3C, ex-Google). He plays with philosophy, art, and adventure. Here on meiert.com he shares and generalizes and exaggerates some of his thoughts and experiences.
There's more Jens in the archives and at Goodreads. If you have any questions or concerns (or recommendations) about what he writes, leave a comment or a message.
Read More
Have a look at the most popular posts, possibly including:
Looking for a way to comment? Comments have been disabled, unfortunately.