Jens Oliver Meiert
Articles on the craft of web development, particularly on HTML and CSS optimization.
Have you wondered how to anchor accessibility in an engineering team, one that isn't yet producing accessible sites or apps? Some options to start with, for further refinement and discussion.
You may know DALL·E, what you can do with it, what others do with it, and… be intrigued by it, too. And you may wonder, how would AI depict frontend developers?
When you hear "focusable area," what comes to your mind? Anchors and form elements that receive focus when being "tabbed through," i.e., that are highlighted and that can be interacted with? That's not a bad description!—but also not a complete one.
On a game we could stop playing.
You may not use XHTML (anymore), but when you write HTML, you may be more influenced by XHTML than you think. You are very likely writing HTML, the XHTML way.
One can distinguish two approaches to accessibility on the Web: to produce accessible websites and apps (active accessibility), and to produce accessible-making software (passive accessibility). On how largely using one approach would stand in the way of a greater vision for web accessibility.
The fanciest CSS, standing on the shoulders of bloated HTML.
With or without The Complete Conversations with God, The Nature of Personal Reality, and Loving What Is?
We may be quite fine as we are, but—we can probably still cultivate our character, our values, our conduct. Summoning Character, Advice to Young Men and Young Women, Profiles in Courage, and The Continuum Concept for inspiration.
When a frontend developer chooses A Philosophy of Software Design, The Pragmatic Programmer, and Clean Code.
The start of a four-post mini-series about some of my favorite books, here featuring The One Thing, Getting More, Getting Things Done, and The Intelligent Investor.
On what you think they are, and something that what you think they are has.
On a starting point that involves committing to high standards (including validating, and exercising control over oneself), acting ethically, practicing, learning, taking care of oneself, and taking care of others.
Lessons from running multiple websites, this time covering SVGs, HTML optimization, auto-completion, semantics tricks, code styling, favicon markup, and social images. Happy Saturday.
__qems, cyclomatic complexity, homogenous migrations, NUIs, OOPIFs, and everything the web and software developer needs.
How many HTML elements are there? What looks like a fairly simple question, isn't one, because there isn't one number of HTML elements.
Lower the expectations on young and inexperienced developers, and raise the expectations on their mentoring and coaching: on running gags, unrealistic expectations, and healthier hiring.
Professional and personal highlights and data.
Today in "HTML Concepts": form owners. It's not what you are when you put a form on a page. What are form owners? In essence, form elements that so-called form-associated elements are tied to.
"Good frameworks aim to be tailored, usable, and extensible"? "Coding guidelines must be communicated, enforced, and reviewed"? "No website should go without a plan for quality control"?
There are 6 general ways of writing HTML: unsystematic, valid, semantic, accessible, required-only, and hyper-optimized. These types make for 19 combinations—the ways we write HTML.
Welcome to another brief post in the "HTML Concepts" series. Today we're going to look at common idioms: popular design patterns for which HTML doesn't have dedicated elements, but makes suggestions.
Have you read the HTML specification? Have you marked highlights, taken notes, and reviewed what you learned? Have you reported issues and made suggestions to the HTML working group, giving back and improving the standard? On our field's "pilgrimage."
Popular screen readers don't seem to pick up changes in language automatically. We may need a push on screen readers to improve detection of changes in language, and a shift of attention from declaration of page language to marking up changes in language.
One best practice in web development is to declare the document language via the lang attribute, on the html start tag. That is useful, but also not the only option. How well are different setups supported in screen readers? A few data points.
About Me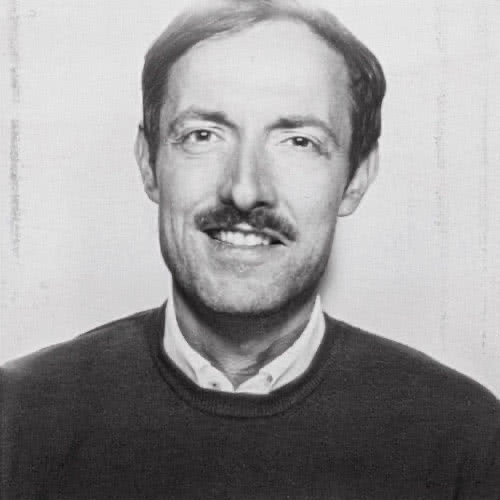 I'm Jens Oliver Meiert, and I'm an engineering lead and author. I love trying things, sometimes including philosophy, art, and adventure.
As an expert in web development, I specialize in getting the maximum out of HTML and CSS, contribute to technical standards, and write books (like The Little Book of HTML/CSS Frameworks, On Web Development, CSS Optimization Basics, the Upgrade Your HTML series, as well as The Web Development Glossary).
In philosophy, I'm interested in metaphysics (even in How to Work on Oneself). When it comes to art, I play with photography. For adventure, I enjoy exploring places (Journey of J.) and activities (100 Things I Learned as an Everyday Adventurer). I love trying things.