Art and Design
The paradox of CSS art may suggest an artist had a free pass for the quality of their code. Or does it? I believe there are three possible answers to this.
About link relationships, Twitterbot, dark mode, tags, addresses, social markup, color-scheme, and—FLoC.
The fanciest CSS, standing on the shoulders of bloated HTML.
As you know, Web Development has its own, special vocabulary that easily consists of several thousand terms. Do you like to try your knowledge again, on how many of the following 33 terms you know?
Welcome to another round-up of possible website improvements, this time going from several types of link updates to table of contents CSS upgrades to CDN integration and privacy policy checks.
Web Development has its own, special vocabulary that easily consists of several thousand terms. Even if you're an experienced developer you're unlikely to know all of them. Still, do you like to try your knowledge? How many of the following terms do you know?
Embed code is third-party code to be integrated on websites and apps, like ads or social media widgets. There have been many problems with embed code for a very long time. This post covers the essence of what makes for good embed code.
The typical reason for why professionals don't have their own websites is that they don't want to make the commitment, and yet that misses how the disadvantages people see are actually advantages. Renewed thoughts on how running your own website is an asset.
Always open links in the same tab unless doing so 1) could disrupt a process, 2) could risk data loss, or 3) could confuse the user.
Working closely with designers makes sense and is awesome, notably for mutual understanding and efficiency. And yet there are also good reasons not to work closely with designers. For developers it's important, for otherwise foolish, to be aware.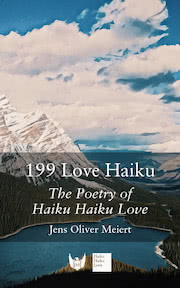 In 2016, I wrote 1,000 short poems, haiku-style. I wrote those poems to challenge myself as a writer. I launched a website for the haiku and I shared the story. Today, I've published the 199 haiku that a few friends and I liked the most as a book.
Many sites are not prepared for print, and yet our users print, and they save through print. Therefore: Have a print style sheet, and be it a negative one. Hide what's not usable or useful. Always test, and tweak when you want better.
Following a few philosophy posts to be archived, here are past entries related to web development. Nothing more, nothing less.
Arguments for a "no" to a recurring question: Why we may want to give designers all freedom in the world, not to be limited in what they're trained to do best.
"Yet I exist in the hope that these memoirs, in some manner, I know not how, may find their way to the minds of humanity in Some Dimension, and may stir up a race of rebels who shall refuse to be confined to limited Dimensionality."
"Consciously or unconsciously, the reader is dissatisfied with being told only what is not; he wishes to be told what is."
When Google introduced Material Design back in 2014, I was happy; I was happy for the team and I was happy for Google to mark another milestone on the long way of improving the aesthetics of their products. But, I was also concerned.
A story of venturing into an entirely different genre.
The next part of the x-monthly series.
Continuing the x-monthly series, here are yet again ten of my photographic favorites.
Oh, typography. How have you been.
Establishing a three-, four-, or five-monthly series, here are ten more of my photographic favorites as of late. Of my own works, sure; if it was public what one liked on EyeEm I'd happily disclose which 4.200 photos…
Some more of my EyeEm photos, published over the last few months, that have become others' or probably my own favorites.
…to contribute to good causes.
Amidst all the wars we never wanted but our governments and industries wage and participate in regardless of our will, we threaten to lose sight of our goal. That goal, surely, is peace. That goal, clearly, is durable peace. That goal, indeed, is endless peace.
If you like what you see here, consider the ebook version of all 2005–2015 posts on web design and development:
On Web Development.
Categories
Archives
By Year
By Month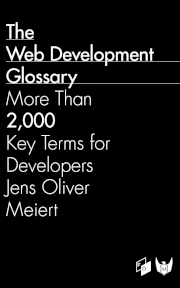 Get a good look at web development? Try The Web Development Glossary (2020). With explanations and definitions for literally thousands of terms from Web Development and related fields, building on Wikipedia as well as the MDN Web Docs. Available at Apple Books, Kobo, Google Play Books, and Leanpub.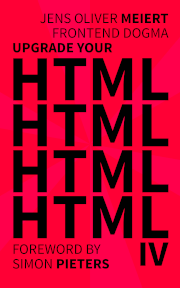 Friend of optimized HTML? Try Upgrade Your HTML (2019–2022). Good HTML isn't easy. Minimal HTML is underrated. Production HTML can often be improved. This series does so. Available at Amazon, Apple Books, Kobo, Google Play Books, and Leanpub.