June 2017
"When most of our neighbors are motivated by certain ideas, those ideas become part of the social environment to which we must adjust ourselves. In this sense they are 'real,' however 'crazy.'"
"The very importance of thought for life makes necessary its control by education because of its natural tendency to go astray, and because social influences exist that tend to form habits of thought leading to inadequate and erroneous beliefs."
On a sunny Tuesday in Düsseldorf a few weeks back, at Beyond Tellerrand, I had a pleasant recorded conversation with the team of Working Draft. In our discussion we briefly touched on the idea of web development paradigms…
Four weeks ago I started a survey about good and bad practices when it comes to the maintenance and maintainability of websites. Participation was amazing, and here are the first results.
Over the last few quarters I was in conversations to move back to the United States. Over the last few weeks I noticed that that would feel like endorsing U.S. policy, and contradict my principles and values.
How about we stop invading countries and murdering people. How about we allow those who are too afraid to live in freedom to live in supermax prisons (for free). And how about we finally remove from office who ever proposes to violate a human right.
When not finding signs of extraterrestrial intelligence says more about us than them.
If you like what you see here, have a closer look at
my books
.
Categories
Archives
By Year
By Month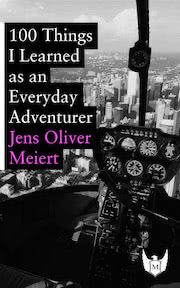 Perhaps my most interesting book: 100 Things I Learned as an Everyday Adventurer (2013). During my time in the States I started trying everything. Everything. Then I noticed that wasn't only fun, it was also useful. Available at Amazon, Apple Books, Kobo, Google Play Books, and Leanpub.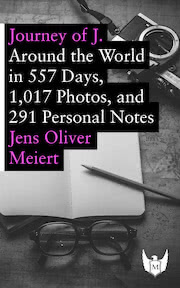 Perhaps my most personal and also most unusual book: Journey of J. (2015). A freestyle documentary of 557 days of travel across 6 continents and 48 countries. Available at Amazon.