March 2015
Science can't explain everything. It never could. It never will. Yet science is run as if it could explain everything. It is run completely unchecked. And this unchecked pretense of omniscience and omnipotence is a problem for us for a number of reasons.
Follow the documentation, don't overwrite framework code. These two rules are golden.
CSS Naked Day is coming up! Why the excitement? Because CSS Naked Day is a magnificent custom; the magnificent custom to, on one day of the year, strip websites of all styling. It's awesome because—
For my 557-day journey around the world I had prepared thoroughly. Emphasis had been on light luggage, and so I had focused on necessities and gear that didn't weigh much and, for clothes, could dry quickly. Here I'll share some parts of my inventory…
It's over. A couple of weeks ago I came to a halt, after traveling the world for what now feels like a lifetime. Here's one way to tell the story.
Sometimes I wake up at night, full of agony, tears in my eyes. The Holiest Alliance Against !important is haunting me. I see their countless crusaders gallop at innocent web developers with merciless force, incessantly blowing their deafening horns…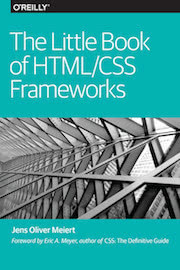 It's out! My new book, The Little Book of HTML/CSS Frameworks, is now available. I myself have been surprised by the sudden release, and while I'm still unsure about how print copies can be obtained, the book can now be downloaded for free at O'Reilly.
A brainstorming with assumptions and implications. We shouldn't use our creativity to come up with ever horrid scenarios; we could use it to envision awesomeness.
If you like what you see here, check out
How to Work on Oneself
for a lightweight look at personal growth and development.
Categories
Archives
By Year
By Month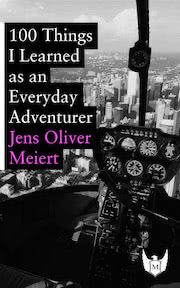 Find adventure anywhere? Try 100 Things I Learned as an Everyday Adventurer (2013). During my time in the States I started trying everything. Everything. Then I noticed that wasn't only fun, it was also useful. Available at Amazon, Apple Books, Kobo, Google Play Books, and Leanpub.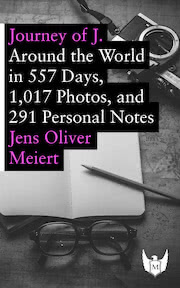 Curious about traveling the world—and open to a personal perspective? Try Journey of J. (2015). A freestyle documentary of 557 days of travel across 6 continents and 48 countries. Available at Amazon.