April 2014
Frankly, on fears.
In web development, just as in other fields, it can easily appear as if there are clear-cut solutions for everything. That's at least the case for many of us neurotic perfectionists, as our world is built on clear-cut solutions. Alas, there aren't always, and here are five general questions to consider.
I love reading, and over time I've been lucky to read many useful, and then a handful quite extraordinary books. Here I like to share my current non-fiction favorites: The Nature of Personal Reality, Getting More, Public Opinion, and three (3!) more.
If you like what you see here, have a closer look at
my books
.
Categories
Archives
By Year
By Month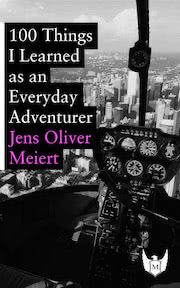 Perhaps my most interesting book: 100 Things I Learned as an Everyday Adventurer (2013). During my time in the States I started trying everything. Everything. Then I noticed that wasn't only fun, it was also useful. Available at Amazon, Apple Books, Kobo, Google Play Books, and Leanpub.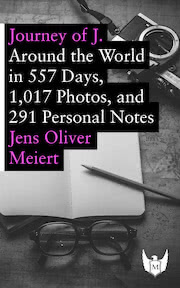 Perhaps my most personal and also most unusual book: Journey of J. (2015). A freestyle documentary of 557 days of travel across 6 continents and 48 countries. Available at Amazon.