August 2015
Love! What a wonderful topic. My mind would instantly turn into a good number of directions, from love in our personal lives to different forms of love, to the powers of love, to the possibly universal character of love. Let's be more specific.
I have no doubt that we live several lives. I have no doubt for there's an entirely different belief system, an entirely different thought framework, that supports this model. Here, though, I want to isolate a single idea, the one of multiple lives, as opposed to one life.
Wundt wrote in 1911 how "a human being is a psycho-physical and not only a physical unity," and here we're thinking about that a little, aloud.
There's a particularly important belief, habit, or trait for us to cultivate: that whatever it is we want to be or master, we can learn how to be or master whatever it is we want.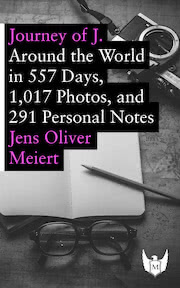 Mostly for planned closure, somewhat for playful curiosity, I wrote another book. Journey of J.—Around the World in 557 Days, 1,017 Photos, and 291 Personal Notes is about the long and eventful trip…
Whenever you allow users to edit and control code of your website, you're doomed. It's only a matter of time until you need to give up and redo the entire website—and, for an extra twist, alienate all users.
Categories
Archives
By Year
By Month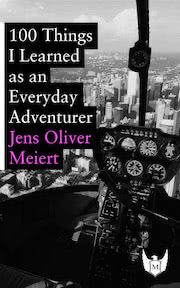 Find adventure anywhere? Try 100 Things I Learned as an Everyday Adventurer (2013). During my time in the States I started trying everything. Everything. Then I noticed that wasn't only fun, it was also useful. Available at Amazon, Apple Books, Kobo, Google Play Books, and Leanpub.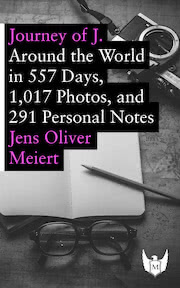 Curious about traveling the world—and open to a personal perspective? Try Journey of J. (2015). A freestyle documentary of 557 days of travel across 6 continents and 48 countries. Available at Amazon.